Brain Teasers User Profile
Verica Vuk
short ranking list

| | | |
| --- | --- | --- |
| 311. | Abdullah Hadžić | 6 |
| 312. | Sean Newman | 6 |
| 313. | Verica Vuk | 6 |
| 314. | Quang Ngô | 6 |
| 315. | goran blešić | 6 |
last 3 solved tasks
| | |
| --- | --- |
| The computer chose a secret code (sequence of 4 digits from 1 to 6). Your goal is to find that code. Black circles indicate the number of hits on the right spot. White circles indicate the number of hits on the wrong spot. | |
| The computer chose a secret code (sequence of 4 digits from 1 to 6). Your goal is to find that code. Black circles indicate the number of hits on the right spot. White circles indicate the number of hits on the wrong spot. | |
| How many cubes are there? | |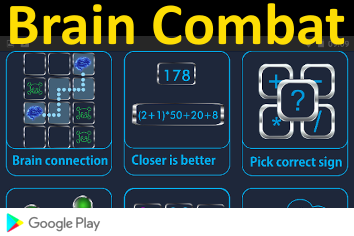 Camille Flammarion
Born 26 Feb 1842; died 3 Jun 1925 at age 83. Nicolas Camille Flammarion was a French astronomer who studied double and multiple stars, the moon and Mars. He is best known as the author of popular, lavishly illustrated, books on astronomy, including Popular Astronomy (1880) and The Atmosphere (1871). In 1873, Flammarion (wrongly) attributed the red color of Mars to vegetation when he wrote "May we attribute to the color of the herbage and plants which no doubt clothe the plains of Mars, the characteristic hue of that planet..."He supported the idea of canals on Mars, and intelligent life, perhaps more advanced than earth's. Flammarion reported changes in one of the craters of the moon, which he attributed to growth of vegetation. He also wrote novels, and late in life he turned to psychic research.
Overcrowded Church
The two thousand member Baptist church was filled to overflowing capacity one Sunday morning. The preacher was ready to start the sermon when two men, dressed in long black coats and black hats entered thru the rear of the church.
One of the two men walked to the middle of the church while the other stayed at the back of the church. They both then reached under their coats and withdrew automatic weapons.
The one in the middle announced, "Everyone willing to take a bullet for Jesus stay in your seats!"
Naturally, the pews emptied, followed by the choir. The deacons ran out the door, followed by the choir director and the assistant pastor.
After a few moments, there were about twenty people left sitting in the church. The preacher was holding steady in the pulpit.
The men put their weapons away and said, gently, to the preacher, "All right, pastor, the hypocrites are gone now. You may begin the service."