Brain Teasers User Profile
ভাস্কৰ জ্যোতি
short ranking list

| | | |
| --- | --- | --- |
| 45. | Irena Katic Kuzmanovic | 214 |
| 46. | James Lillard | 202 |
| 47. | ভাস্কৰ জ্যোতি | 202 |
| 48. | Dejan Radovanović | 202 |
| 49. | hung nguyen sy | 193 |
last 3 solved tasks
| | |
| --- | --- |
| MATH PUZZLE: Can you replace the question mark with a number? | |
| Remove 5 letters from this sequence (KOCAMOEIORA) to reveal a familiar English word. | |
| Remove 5 letters from this sequence (UONNECJESHTSARYX) to reveal a familiar English word. | |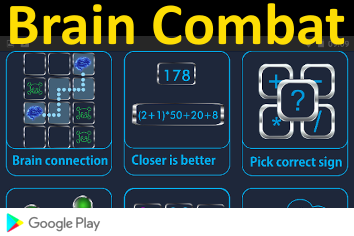 Charles Gerhardt
Born 21 Aug 1816; died 19 Aug 1856 at age 39. Charles (-Frédéric) Gerhardt was a French chemist who, with Auguste Laurent, developed a classification of organic compounds. Like most chemists he was aware that the dualistic system of Jöns Berzelius was unsatisfactory and tried to create an alternative. He adopted what became known as type theory in which he thought all organic compounds were based on four main types - hydrogen, hydrogen chloride, ammonia, and water. Organic compounds were referred to these types by replacing a hydrogen atom in one of these compounds by a radical (i.e., by a group of atoms). His idea was opposed by his contemporaries and was later abandoned, but it proved important in the subsequent rationalization of structural organic chemistry.
Password
A female secretary was helping her new boss set up his computer and asked him what word he would like to use as a password to log in with.
Wanting to embarrass his new secretary a bit and let her know where they stood, he smugly told her to enter 'penis.'
Without blinking or saying a word, she entered the password. She then almost died laughing at the computer's response:
PASSWORD REJECTED. NOT LONG ENOUGH!
Submitted by Calamjo
Edited by Curtis