Brain Teasers User Profile
Chu Đức Tuyển
short ranking list

| | | |
| --- | --- | --- |
| 54. | Filip Ginder | 181 |
| 55. | Gia Linh Luu | 176 |
| 56. | Chu Đức Tuyển | 174 |
| 57. | Norie Buenavista | 171 |
| 58. | Maja Holc | 170 |
last 3 solved tasks
| | |
| --- | --- |
| MATH PUZZLE: Can you replace the question mark with a number? | |
| Background picture associated with the solution. | |
| Remove 6 letters from this sequence (ATOIMLOROROEPW) to reveal a familiar English word. | |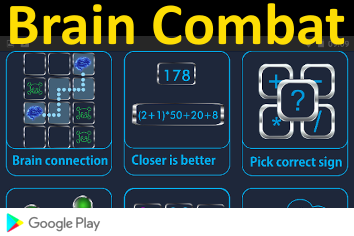 Vladimir Mikhaylovich Komarov
Died 24 Apr 1967 at age 40 (born 16 Mar 1927).Soviet cosmonaut who was the first man known to have died during a space mission. He flew on two space missions. He was Command Pilot of Voskhod I, on a day-long mission, 12-13 Oct 1964. Also on board were Dr. Yegorov, a medical doctor as flight physiologist; and the spacecraft engineer Konstantin Feoktistov. For this landing, the spacecraft's parachutes opened at an altitude of 7 km followed by a soft-landing system that used streams of gases from nozzles to reduce touchdown velocity to near zero. Komarov died during the landing after his second space mission, when he was Commander of Soyuz-I, 23-24 Apr 1967, on a nearly 27 hour flight. On its return, his spacecraft became entangled in its main parachute and fell several miles to Earth.
Walk on water
Joe heard a rumor that his father, grandfather and great-grandfather had all walked on water on their 21st birthdays.
So, on his 21st birthday, Joe and his good friend Brian headed out to the lake. "If they did it, I can too!" he insisted.
When Joe and Brian arrived at the lake, they rented a boat and began paddling. When the got to the middle of the lake, Joe stepped off of the side of the boat... and damn near drowned.
Furious and somewhat shamed, he and Brian headed for home.
When Joe arrived back at the family farm, he asked his grandmother for an explanation. "Grandma, why can I not walk on water like my father, and his father, and his father before him?"
The feeble old grandmother took Joe by the hands, looked into his eyes, and explained, "That's because your father, grandfather, and great-grandfather were born in January... you were born in July, dear."