Brain Teasers User Profile
Chu Đức Tuyển
short ranking list

| | | |
| --- | --- | --- |
| 65. | Filip Ginder | 181 |
| 66. | Brian Macpherson | 176 |
| 67. | Chu Đức Tuyển | 174 |
| 68. | Norie Buenavista | 171 |
| 69. | Rasoul Jafari | 171 |
last 3 solved tasks
| | |
| --- | --- |
| MATH PUZZLE: Can you replace the question mark with a number? | |
| Background picture associated with the solution. | |
| Remove 6 letters from this sequence (ATOIMLOROROEPW) to reveal a familiar English word. | |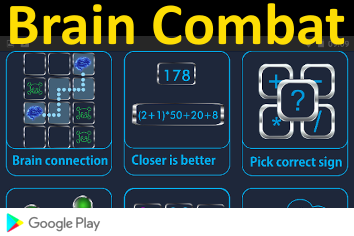 Artificial insemination birth
In 1994, Rosanna Della Corte, a 62-year-old Italian woman, gave birth to a healthy son, Riccardo. Her egg was artificially imseminated by the sperm of her 63-year-old husband, Mauro, at Dr. Severino Antinori's fertility clinic in Rome, Italy. Rosanna Della Corte had earlier lost her only son at 17 in a terrible car accident. She had often tried to adopt another son, but in vain. These were the reasons she turned to the procedure. In reaction, restrictions were introduced in the Italian legislature in the wake of a papal encyclical, Evangelium Vitae, condemning in vitro fertilization and many of other high-tech fertility procedures.
Funny Christmas cracker jokes
What do they sing at a snowman's birthday party?
Freeze a jolly good fellow
Why does Santa have three gardens?
So he can 'ho ho ho'!
What does Miley Cyrus have at Christmas?
Twerky!
Why did Santa's helper see the doctor?

Because he had a low "elf" esteem!
Who is Santa's favorite singer?
Elf-is Presley!
What do Santa's little helpers learn at school?

The elf-abet!
Why are Christmas trees so bad at sewing?

They always drop their needles!
Did Rudolph go to school?
No. He was Elf-taught!
How do snowmen get around?

They ride an icicle!