Brain Teasers User Profile
Thobani Mabizela
short ranking list

| | | |
| --- | --- | --- |
| 562. | Filip Popescu | 0 |
| 563. | fred schwickrath | 0 |
| 564. | Thobani Mabizela | 0 |
| 565. | Mateja ツ | 0 |
| 566. | Crystal Goodnight | 0 |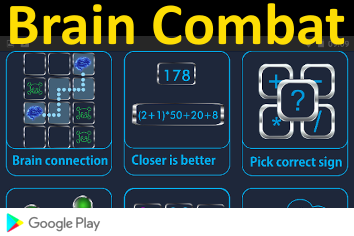 Moritz Benedikt Cantor
Born 23 Aug 1829; died 10 Apr 1920 at age 90.German historian of mathematics, one of the greatest of the 19th century. He is best remembered for the four volume work Vorlesungen über Geschichte der Mathematik which traces the history of mathematics up to 1799. The first volume (published 1880) traces the general history of mathematics up to 1200. The second volume traces the history up to 1668 (the year Newton and Leibniz were just about to embark on their mathematicalresearches). The third volume continues up to 1758 (Lagrange's work began shortly after this date). Cantor then, at the age of 69, as editor-in-chief, organised a team with nine further contributors to collaborate on the fourth volume (published 1908), continuing to 1799, the year of Gauss's doctoral thesis.
Goodbye, mother
Walking through a supermarket, a young man noticed an old lady following him around. He ignored her for a while, but when he got to the checkout line, she got in front of him.
"Pardon me," she said. "I'm sorry if I've been staring, but you look just like me son who died recently.
"I'm sorry for your loss," the young man replied. "Is there anything I can do for you?"
"Well, as I'm leaving, could you just say 'Goodbye, mother!?' It would make me feel so much better." She gave him a sweet smile.
"Of course I can," the young man promised.
As she gathered her bags and left, he called out "Goodbye, mother!" just as she had requested, feeling good about her smile.
Stepping up to the counter, he saw that his total was about $100 higher than it should be. "That amount is wrong," he said. "I only have a few items!"
"Oh, your mother said that you would pay for her," explained the clerk.