Brain Teasers User Profile
Sean Snow
short ranking list

| | | |
| --- | --- | --- |
| 36. | aysan saidie | 749 |
| 37. | Amir Shafa | 735 |
| 38. | Sean Snow | 630 |
| 39. | Дејан Шкребић | 610 |
| 40. | Slavica Radujko | 580 |
last 3 solved tasks
| | |
| --- | --- |
| Background picture associated with the solution. | |
| MATH PUZZLE: Can you replace the question mark with a number? | |
| There are 6 words hidden in the picture, can you find 1 of 6? | |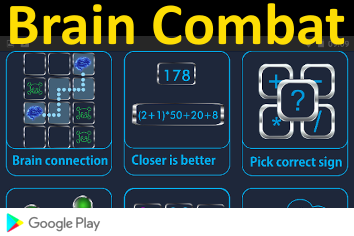 Simplon Tunnel opened
In 1906, the Simplon Tunnel was officially opened as the world's longest railroad tunnel. Cutting through the Alps between Italy and Switzerland, it was officially opened by the King of Italy and the president of the Swiss Republic. The construction of the 12-mile Simplon Tunnel, one of the world's longest rail tunnels was undertaken in the 1890s by Alfred Brandt, head of a German engineering firm, and inventor of an efficient rock drill. The total length of the tunnel is 64,972 feet cut through the solid rock of the Simplon Mountain between the Rhone and the Diveria valley. As a direct route under the mountain, it considerably shortened the surface distance for an important European trade route between Brig, Switzerland and Iselle, Italy.
Duck Hunting
A city slicker shoots a duck out in the country. As he's retrieving it, a farmer walks up and stops him, claiming that since the duck is on his farm, it technically belongs to him. After minutes of arguing, the farmer proposes they settle the matter "country style."
"What's country style?" asks the city boy.
"Out here in the country," the farmer says: "when two fellers have a dispute, one feller kicks the other one in the balls as hard as he can. Then that feller, why, he kicks the first one as hard as he can. And so forth. Last man standin' wins the dispute."
Warily the city boy agrees and prepares himself. The farmer hauls off and kicks him in the groin with all his might. The city boy falls to the ground in the most intense pain he's ever felt, crying like a baby and rolling around on the ground. Finally he staggers to his feet and says: "All right, n-now it's–it's m-my turn."
The farmer grins: "Forget it, you win. Keep the duck."