Brain Teasers User Profile
Katarina Starčević
short ranking list

| | | |
| --- | --- | --- |
| 331. | Sanja Erceg | 5 |
| 332. | Jody Krimm | 5 |
| 333. | Katarina Starčević | 5 |
| 334. | Panagiotis K. | 5 |
| 335. | Dragan Milosevic | 5 |
last 3 solved tasks
| | |
| --- | --- |
| Find the first and the last name of a famous person. Text may go in all 8 directions. Length of words in solution: 8,7. | |
| Which number should replace the question mark? | |
| Look at the series (1,9,5,49,11,169,17), determine the pattern, and find the value of the next number! | |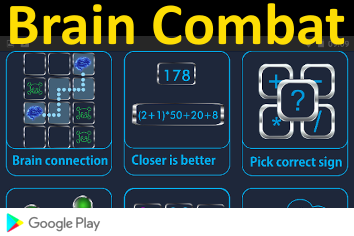 Dr. Rollo May
Died 22 Oct 1994 at age 85 (born 21 Apr 1909).American psychologist who is the best known of the American existential psychologists. Much of his thinking can be understood by reading about existentialism in general, and the overlap between his ideas and the ideas of Ludwig Binswanger is great. Nevertheless, he is a little off of the mainstream in that he was more influenced by American humanism than the Europeans, and more interested in reconciling existential psychology with other approaches, especially that of Sigmund Freud. In 1958, he edited, with Ernest Angel and Henri Ellenberger, the book Existence, which introduced existential psychology to the US.
Money From God
A little boy who wanted $100 very badly prayed and prayed for two weeks, but nothing happened. Then he decided to write a letter to God requesting the $100.
When the postal authorities received the letter to "God, USA," they decided to send it to President Clinton. The president was so impressed, touched, and amused that he instructed his secretary to send the little boy a $5 bill. Mr. Clinton thought this would appear to be a lot of money to a little boy.
The little boy was delighted with the $5, and immediately sat down to write a thank you note to God which read "Dear God, Thank you for sending me the money. However, I noticed that for some reason you had to send it through Washington D.C., and as usual, those bastards deducted $95."