Brain Teasers User Profile
Katarina Starčević
short ranking list

| | | |
| --- | --- | --- |
| 334. | Sanja Erceg | 5 |
| 335. | Jody Krimm | 5 |
| 336. | Katarina Starčević | 5 |
| 337. | Panagiotis K. | 5 |
| 338. | Dragan Milosevic | 5 |
last 3 solved tasks
| | |
| --- | --- |
| Find the first and the last name of a famous person. Text may go in all 8 directions. Length of words in solution: 8,7. | |
| Which number should replace the question mark? | |
| Look at the series (1,9,5,49,11,169,17), determine the pattern, and find the value of the next number! | |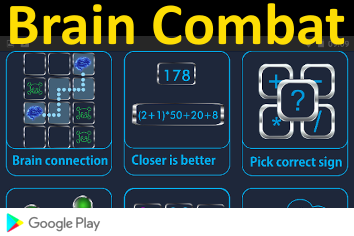 William Thomas Astbury
Born 25 Feb 1898; died 4 Jun 1961 at age 63. English physical biochemist who was the first to make use of X-ray diffraction patterns to study the structure of nucleic acids (1937). Astbury researched the method under Bragg for seven years, then investigated the structure of wool in both the stretched and unstretched forms. From the difference in the diffraction patterns, he began to try to work ot the structure of protein molecules. His preliminary determination of the structure of nucleic acids were, in fact, wrong - but it gave impetus to Pauling's work with proteins, and to Crick and Watson's study of DNA structure. His work, slowly decoding the nature of molecular structure of virtually the largest organic materials, fibrous and globular proteins, was valuable to both science and industry.
Devil at the congregation
One bright, beautiful Sunday morning, everyone in the tiny town of Johnstown got up early and went to the local church. Before the services started, the townspeople were sitting in their pews and talking about their lives and their families.
Suddenly, the Devil himself appeared at the front of the congregation. Everyone started screaming and running for the front entrance, trampling each other in a frantic effort to get away from evil incarnate.
Soon everyone was evacuated from the Church, except for one elderly gentleman who sat calmly in his pew, not moving, seemingly oblivious to the fact that God's ultimate enemy was in his presence. Now this confused Satan a bit, so he walked up to the man and said, "Don't you know who I am?"
The man replied "Yep, sure do."
Satan asked "Aren't you afraid of me?"
"Nope, sure ain't," said the man.
Satan was a little perturbed at this and queried "Why aren't you afraid of me?"
The man calmly replied "Been married to your sister for over 48 years."