Brain Teasers User Profile
Veljko Bojovic
short ranking list

| | | |
| --- | --- | --- |
| 225. | Kayla Do | 13 |
| 226. | Remona Mattai | 13 |
| 227. | Veljko Bojovic | 13 |
| 228. | Yogesh Soni | 13 |
| 229. | Luka Bujošević | 13 |
last 3 solved tasks
| | |
| --- | --- |
| Two bodies have I, though both joined in one. The more still I stand, the quicker I run. What am I? | |
| There is bomb on top of a computer; around the computer are a hairbrush, keys, phone and a cup. When the explosion comes, what item destroyed first? | |
| Who makes it, has no need of it. Who buys it, has no use for it. Who uses it can neither see nor feel it. What is it? | |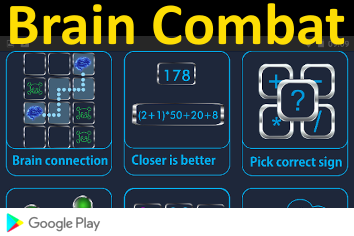 Fatal petrol-fuelled car crash
In 1899, the first petrol-fuelled car crash in which the driver died occurred at Grove Hill Harrow, England. The car, a Daimler Wagonette, was being demonstrated by Mr Sewell to Major James Richer, Department Head at the Army & Navy Stores, as a possible purchase for the company. Mr Sewell, the driver, was killed on the spot. When the passenger, Major Richer, died four days later without regaining consciousness, he became Britain's first passenger whose death resulted from a car crash. About a year earlier, on 12 Feb 1898, Henry Lindfield lost control of an electrically-driven vehicle and was the first person to die as a result of a car crash.
Christmas for mailman
I'm a mailman.
At Christmas this year, Mrs. Jankowitz met me at the door and invited me in for a great breakfast spread.
After I ate, I thanked her and she said, "There's more."
She took me to her bedroom and showed me moves I had never imagined.
I told her I had no idea she felt this way.
She said, "I don't."
I ask, "What was all this about?"
She says, "I asked the husband what to give the mailman."
He said, "Screw the mailman, breakfast was my idea."