Brain Teasers User Profile
Veljko Bojovic
short ranking list

| | | |
| --- | --- | --- |
| 211. | Paul Peeters | 12 |
| 212. | Gia Linh Luu | 12 |
| 213. | Veljko Bojovic | 12 |
| 214. | Chatchai Khumtaveeporn | 12 |
| 215. | Husain Massoud | 12 |
last 3 solved tasks
| | |
| --- | --- |
| There is bomb on top of a computer; around the computer are a hairbrush, keys, phone and a cup. When the explosion comes, what item destroyed first? | |
| Who makes it, has no need of it. Who buys it, has no use for it. Who uses it can neither see nor feel it. What is it? | |
| The aim is to place the some numbers from the list (5, 6, 8, 9, 10, 15, 19, 44, 45, 54, 74) into the empty squares and squares marked with A, B an C. Sum of each row and column should be equal. All the numbers of the magic square must be different. Find values for A, B, and C. Solution is A*B*C. | |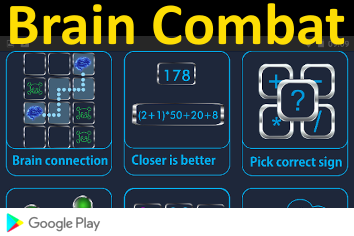 William Webster Hansen
Died 23 May 1949 at age 39 (born 27 May 1909).American physicist who contributed to the development of radar and is regarded as the founder of microwave technology. He developed the klystron, a vacuum tube essential to radar technology (1937). Based on amplitude modulation of an electron beam, rather than on resonant circuits of coils and condensers, it permits the generation of powerful and stable high-frequency oscillations. It revolutionized high-energy physics and microwave research and led to airborne radar. The klystron also has been used in satellite communications, airplane and missile guidance systems, and telephone and television transmission. After WW II, working with three graduate students, Hansen demonstrated the first 4.5 MeV linear accelerator in 1947.
Stay Over One Night
A hindu priest, rabbi and a lawyer were driving down the road, when the car breaks down. Fortunately finding a farmhouse nearby, the farmer informed them that he had only one spare room, and that it had only two twin beds.
They were welcome to it, but one of them had to sleep in the barn. After much discussion, the hindu volunteered to go to the barn. A few moments later, a knock on the bedroom door, and the hidu explained that there was a cow in the barn, and cows are sacred and he could not possibly sleep in the barn with a cow.
Annoyed, the rabbi volunteered. A few moments later, a knock on the door. The rabbi explained that there was a pig in the barn and that he, being very orthodox, could not possibly spend the evening in the barn with the origin of pork.
Finally the lawyer said that he would go to the barn. A few moments later there was a knock on the door. It was the cow and the pig!