Brain Teasers User Profile
Tom Benard Amwata
short ranking list

| | | |
| --- | --- | --- |
| 396. | Gerardo Guadarrama | 3 |
| 397. | Marija Vojinovic | 3 |
| 398. | Tom Benard Amwata | 3 |
| 399. | Purna Praharshita Gunturi | 3 |
| 400. | Elena Canton | 3 |
last 3 solved tasks
| | |
| --- | --- |
| MATH PUZZLE: Can you replace the question mark with a number? | |
| Find the next number in following number sequence 3, 7, 16, 35, ? | |
| MATH PUZZLE: Can you replace the question mark with a number? | |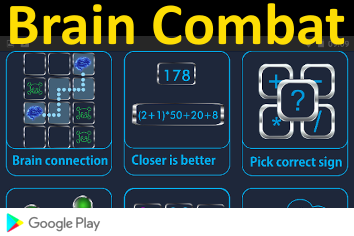 Peter Carl Goldmark
Died 7 Dec 1977 at age 71 (born 2 Dec 1906).American engineer (naturalized 1937). While working for Columbia Broadcasting System (CBS), he developed the first commercial color television system (1936), which used a rotating three-color disk. Although initially approved by the Federal Communications Commission, it was later superseded by an all-electronic color system that was compatible with black-and-white sets. Goldmark also developed the 33-1/3 LP phonograph that greatly increased the playing time of records, which revolutionized the recording industry. He also pioneered in video cassette recording, and developed a scanning system used by the Lunar Orbiter spacecraft in 1966 to transmit photographs to the earth from the moon.
A blonde and a redhead have a...
A blonde and a redhead have a ranch. They have just lost their bull. The women need to buy another, but only have $500. The redhead tells the blonde, "I will go to the market and see if I can find one for under that amount. If I can, I will send you a telegram." She goes to the market and finds one for $499. Having only one dollar left, she goes to the telegraph office and finds out that it costs one dollar per word. She is stumped on how to tell the blonde to bring the truck and trailer. Finally, she tells the telegraph operator to send the word "comfortable." Skeptical, the operator asks, "How will she know to come with the trailer from just that word?" The redhead replies, "She's a blonde so she reads slow: 'Come for ta bull.'"