Brain Teasers User Profile
Aleksandra Rastić Šopen
short ranking list

| | | |
| --- | --- | --- |
| 151. | Suzette Gorrell | 21 |
| 152. | ranvijay singh | 21 |
| 153. | Aleksandra Rastić Šopen | 21 |
| 154. | Aminjon Bozorov | 21 |
| 155. | Carla Mae Lorcha | 20 |
last 3 solved tasks
| | |
| --- | --- |
| There was a shipwreck at sea and Doug, Steve, and Phil got washed ashore on a small, isolated island. They were exhausted and fell asleep on the beach. Doug woke up and saw a box of bananas had washed ashore. He ate 1/3 of bananas and went back to sleep. Steve woke up and also ate 1/3 of what was left of the bananas, and went back to sleep. Next, Phil woke up and assuming no one had eaten the bananas, ate only 1/3 of what was left. When he was finished, there were only 8 bananas left. Can you guess how many bananas were in the box? | |
| NUMBERMANIA: Calculate the number 8586 using numbers [9, 1, 3, 9, 67, 884] and basic arithmetic operations (+, -, *, /). Each of the numbers can be used only once. | |
| There are 6 words hidden in the picture, can you find 1 of 6? | |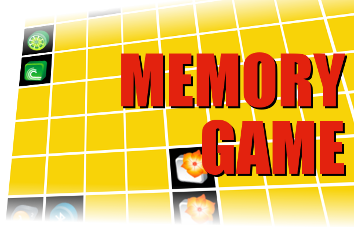 John Rock
Born 24 Mar 1890; died 4 Dec 1984 at age 94.John Charles Rock was an American obstetrician and gynaecologist who was an expert in human fertility, the first to fertilize a human egg in the laboratory, who co-developed the birth control pill. On 6 Feb 1944, with Harvard scientist Miriam F. Menkin, Rock produced the first laboratory-fertilized, two-cell human egg in a test-tube. He is also credited with the first recorded recovery of human embryos 2-17 days after fertilization, as well as establishing the fact that ovulation occurs fourteen days before menstruation. Through collaborative activities of philanthropist Catherine Dexter McCormick, researcher and biologist Gregory Pinkus, Rock, and other scientists, the birth control pill was developed, and it was approved by the Food and Drug Administration (1957) for marketing to "treat gynecologic disorders." Rock was best known for this contribution to the development and government approval of the oral contraceptive, and also popularizing and selling it to a skeptical world.
Have you been drinking?
A policeman pulls a man over for speeding and asks him to get out of the car. After looking the man over he says, "Sir, I couldn't help but notice your eyes are bloodshot. Have you been drinking?"
The man gets really indignant and says, "Officer, I couldn't help but notice your eyes are glazed. Have you been eating doughnuts?"