Brain Teasers User Profile
Aleksandra Rastić Šopen
short ranking list

| | | |
| --- | --- | --- |
| 162. | Suzette Gorrell | 21 |
| 163. | ranvijay singh | 21 |
| 164. | Aleksandra Rastić Šopen | 21 |
| 165. | Aminjon Bozorov | 21 |
| 166. | Carla Mae Lorcha | 20 |
last 3 solved tasks
| | |
| --- | --- |
| There was a shipwreck at sea and Doug, Steve, and Phil got washed ashore on a small, isolated island. They were exhausted and fell asleep on the beach. Doug woke up and saw a box of bananas had washed ashore. He ate 1/3 of bananas and went back to sleep. Steve woke up and also ate 1/3 of what was left of the bananas, and went back to sleep. Next, Phil woke up and assuming no one had eaten the bananas, ate only 1/3 of what was left. When he was finished, there were only 8 bananas left. Can you guess how many bananas were in the box? | |
| NUMBERMANIA: Calculate the number 8586 using numbers [9, 1, 3, 9, 67, 884] and basic arithmetic operations (+, -, *, /). Each of the numbers can be used only once. | |
| There are 6 words hidden in the picture, can you find 1 of 6? | |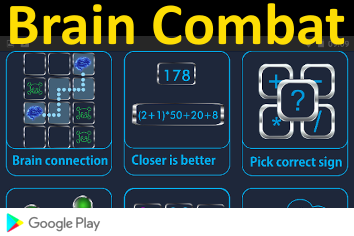 First series of photographs of solar eclipse
In 1860, a series of photographs of a total solar eclipse was made by Warren De la Rue (1815-1889) in Spain, and by Father Angelo Secchi at another location 500-km away. The value of photography as a means of investigating the solar appendages was demonstrated when the images were compared at various stages of the eclipse. The moon was clearly seen to advance over the "red protuberances" and settle forever that they belonged to the sun and and not the moon.
Funny Christmas cracker jokes
What do they sing at a snowman's birthday party?
Freeze a jolly good fellow
Why does Santa have three gardens?
So he can 'ho ho ho'!
What does Miley Cyrus have at Christmas?
Twerky!
Why did Santa's helper see the doctor?

Because he had a low "elf" esteem!
Who is Santa's favorite singer?
Elf-is Presley!
What do Santa's little helpers learn at school?

The elf-abet!
Why are Christmas trees so bad at sewing?

They always drop their needles!
Did Rudolph go to school?
No. He was Elf-taught!
How do snowmen get around?

They ride an icicle!