Brain Teasers User Profile
Aleksandra Rastić Šopen
short ranking list

| | | |
| --- | --- | --- |
| 137. | Suzette Gorrell | 21 |
| 138. | ranvijay singh | 21 |
| 139. | Aleksandra Rastić Šopen | 21 |
| 140. | Carla Mae Lorcha | 20 |
| 141. | Nenad Golubovic | 19 |
last 3 solved tasks
| | |
| --- | --- |
| There was a shipwreck at sea and Doug, Steve, and Phil got washed ashore on a small, isolated island. They were exhausted and fell asleep on the beach. Doug woke up and saw a box of bananas had washed ashore. He ate 1/3 of bananas and went back to sleep. Steve woke up and also ate 1/3 of what was left of the bananas, and went back to sleep. Next, Phil woke up and assuming no one had eaten the bananas, ate only 1/3 of what was left. When he was finished, there were only 8 bananas left. Can you guess how many bananas were in the box? | |
| NUMBERMANIA: Calculate the number 8586 using numbers [9, 1, 3, 9, 67, 884] and basic arithmetic operations (+, -, *, /). Each of the numbers can be used only once. | |
| There are 6 words hidden in the picture, can you find 1 of 6? | |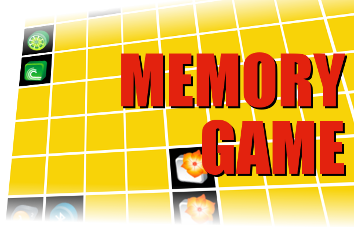 John Augustus Roebling
Died 22 Jul 1869 at age 63 (born 12 Jun 1806).German-American engineer who pioneered the design and construction of suspension bridges. In 1831 he immigrated to Saxonburg, near Pittsburgh, Pa., and shortly thereafter was employed by the Pennsylvania Railroad Corp. to survey its route across the Allegheny Mountains. He then demonstrated the practicability of steel cables in bridge construction and in 1841 established at Saxonburg the first U.S. factory to manufacture steel-wire rope. Roebling utilized steel cables in the construction of numerous suspension bridges including a railroad suspension bridge over the Niagara River at Niagara Falls (1851-55). He designed the Brooklyn Bridge. He died from injuries while supervising preliminary construction operations.
While the bar patron savored a...
While the bar patron savored a double martini, an attractive women sat down next to him. The bartender served her a glass of orange juice, and the man turned to her and said, "This is a special day. I'm celebrating."
"I'm celebrating, too," she replied, clinking glasses with him.
"What are you celebrating?" he asked.
"For years I've been trying to have a child," she answered, "Today my gynecologist told me I'm pregnant!"
"Congratulations," the man said, lifting his glass. "As it happens, I'm a chicken farmer, and for years all my hens were infertile. But today they're finally fertile."
"How did it happen?"
"I switched cocks."
"What a coincidence," she said, smiling.