Brain Teasers User Profile
Aleksandra Rastić Šopen
short ranking list

| | | |
| --- | --- | --- |
| 169. | Suzette Gorrell | 21 |
| 170. | ranvijay singh | 21 |
| 171. | Aleksandra Rastić Šopen | 21 |
| 172. | Aminjon Bozorov | 21 |
| 173. | Carla Mae Lorcha | 20 |
last 3 solved tasks
| | |
| --- | --- |
| There was a shipwreck at sea and Doug, Steve, and Phil got washed ashore on a small, isolated island. They were exhausted and fell asleep on the beach. Doug woke up and saw a box of bananas had washed ashore. He ate 1/3 of bananas and went back to sleep. Steve woke up and also ate 1/3 of what was left of the bananas, and went back to sleep. Next, Phil woke up and assuming no one had eaten the bananas, ate only 1/3 of what was left. When he was finished, there were only 8 bananas left. Can you guess how many bananas were in the box? | |
| NUMBERMANIA: Calculate the number 8586 using numbers [9, 1, 3, 9, 67, 884] and basic arithmetic operations (+, -, *, /). Each of the numbers can be used only once. | |
| There are 6 words hidden in the picture, can you find 1 of 6? | |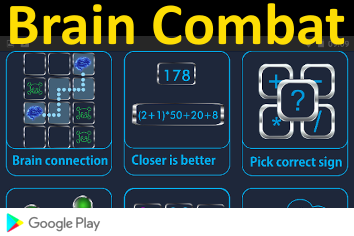 Edward Forbes
Died 18 Nov 1854 at age 39 (born 12 Feb 1815). British naturalist, pioneer in the field of biogeography, who analyzed the distribution of plant and animal life of the British Isles as related to certain geological changes. Forbes is considered by many to be the founder of the science of oceanography and marine biology, especially mollusks and starfishes. He participated in dredgings and expeditions in the Irish Sea (1834), France, Switzerland, Germany, Algeria (1836), Austria (1838), and the Mediterranean (1841-42). During this period, he pursued the study of life in the littoral zones (the ocean from the shore to the continental shelf) and developed an interest in the geographical distribution of animals. His study of the fauna of the Aegean Sea stimulated interest in marine biology. Unfortunately, he is best known for his "azoic theory" (1843), which stated that marine life did not exist on sea beds at depths over 300 fathoms (1800 feet). This was soon to be disproved, (but the desire to test this hypothesis has led to further exploration until, eventually, no depth has been completely unstudied). He became paleontologist to British Geological Survey in 1844.
Car or Haircut
A young boy had just gotten his driver's permit and enquired of his father, if they could discuss his use of the car. His father said, "I'll make a deal with you. You bring your grades up from a C to a B average, study your Bible a little, get your hair cut and we'll talk about the car."
Well, the boy thought about that for a moment, and settle for the offer, and they agreed on it. After about six weeks they went in to the study, where his father said, "Son, I've been real proud. You've brought your grades up, and I've observed that you have been studying your Bible, and participating a lot more in the Bible study groups. But, I'm real disappointed, since you haven't gotten your hair cut."
The young man paused a moment, and then said, "You know, Dad, I've been thinking about that, and I've noticed in my studies of the Bible that Samson had long hair, John the Baptist had long hair, Moses had long hair and there's even a strong argument that Jesus had long hair also."
To this his father replied, "Did you also notice they all walked everywhere they went?"