Brain Teasers User Profile
Stefan Šiljković
short ranking list

| | | |
| --- | --- | --- |
| 452. | Carman S. | 1 |
| 453. | mehul singh | 1 |
| 454. | Stefan Šiljković | 1 |
| 455. | Priya List | 1 |
| 456. | 334 Gamer | 1 |
last 3 solved tasks
| | |
| --- | --- |
| How much is 4x5? | |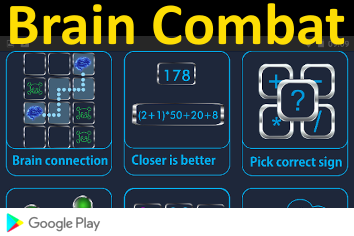 Oldest operating paddlewheel steamboat
A paddlewheel steamboat, the Idlewild, was launched in Pittsburgh, Pennsylvania, USA. It was renamed the Belle of Louisville when bought by Jefferson County, Kentucky in 1962, and is now the world's oldest operating paddlewheel steamboat. The riverboat is 192-ft long, 45-ft wide, weight about 350 tons, and is powered by three boilers. In its earliest years, it served as a packet boat on America's inland waterways, carrying cargo and livestock. It was used during WW II as a USO evening venue entertaining troops and pushed war cargo barges during the day. From 1949 it became a passenger excursion tramp steamer. The Belle of Louisville continues to offer trips on the Ohio River for up to about 800 passengers.
A boy was assigned a paper on...
A boy was assigned a paper on childbirth and asked his parents, "How was I born?"
"Well honey..." said the slightly prudish parent. "The stork brought you to us."
"Ohh..." said the boy. "Well, how did you and daddy get born?" he asked.
"Oh, your grandparents found us under a rock."
"Well how were grandpa and grandma born?" he persisted.
"Well darling, they were found under a cabbage leaf," said the parent.
Several days later, the boy handed in his paper to the teacher who read with confusion the opening sentence: "This report has been very difficult to write due to the fact that there hasn't been a natural childbirth in my family for three generations."