Brain Teasers User Profile
Adam Saville
short ranking list

| | | |
| --- | --- | --- |
| 285. | Hossein Saatian | 7 |
| 286. | Samkarran Persad | 7 |
| 287. | Adam Saville | 7 |
| 288. | Michael Dixon | 7 |
| 289. | Trần Triệu Tân | 7 |
last 3 solved tasks
| | |
| --- | --- |
| If 5+3=158, 9+1=910, 8+6=4814, 4+4=168 then 7+3=? | |
| Find the pattern to determine what the missing number is. | |
| Solve this number puzzle. What will be the missing number? (6, 15, 28, 45, ??) | |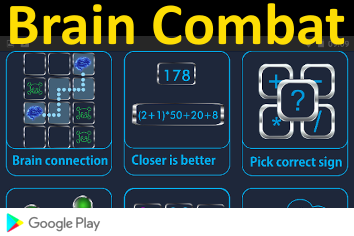 Dr. Rollo May
Died 22 Oct 1994 at age 85 (born 21 Apr 1909).American psychologist who is the best known of the American existential psychologists. Much of his thinking can be understood by reading about existentialism in general, and the overlap between his ideas and the ideas of Ludwig Binswanger is great. Nevertheless, he is a little off of the mainstream in that he was more influenced by American humanism than the Europeans, and more interested in reconciling existential psychology with other approaches, especially that of Sigmund Freud. In 1958, he edited, with Ernest Angel and Henri Ellenberger, the book Existence, which introduced existential psychology to the US.
After a particularly poor game...
After a particularly poor game of golf, a popular club member skipped the clubhouse and started to go home. As he was walking to the parking lot to get his car, a policeman stopped him and asked, "Did you tee off on the sixteenth hole about twenty minutes ago?"
"Yes," the golfer responded.
"Did you happen to hook your ball so that it went over the trees and off the course?" the cop asked.
"Yes, I did. How did you know?" the golfer asked.
"Well," said the policeman very seriously, "Your ball flew out onto the highway and crashed through a driver's windshield. The car went out of control, crashing into five other cars and a fire truck. The fire truck couldn't make it to the fire, and the building burned down. So, what are you going to do about it?"
The golfer thought it over carefully and responded, "I think I'll close my stance a little bit, tighten my grip and lower my right thumb."