Brain Teasers User Profile
Tatjana Tanja Milosevic
short ranking list

| | | |
| --- | --- | --- |
| 336. | Dragan Milosevic | 5 |
| 337. | Fatima Jan | 5 |
| 338. | Tatjana Tanja Milosevic | 5 |
| 339. | Ahmed Ayob | 5 |
| 340. | Abhishek Nagwekar | 5 |
last 3 solved tasks
| | |
| --- | --- |
| Look carefully caricature and guess the band name. | |
| Look carefully caricature and guess the name of musician. | |
| Film was made in 2006. | |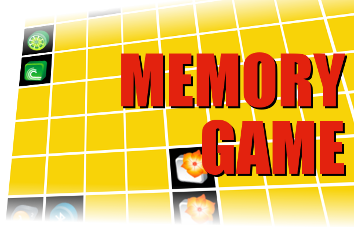 Venus
In 1962, the U.S. space probe Mariner 2 approached within about 34,000 kilometers (21,600 miles) of Venus, transmitting first time information about this planet. Launched 27 Aug 1962 from Cape Canaveral, Florida, on an Atlas- Agenda rocket, the Mariner 2 was the world's first successful interplanetary spacecraft. It sent back new information about interplanetary space and the very hot, heavy, mostly carbon dioxide atmosphere. The temperature was found to be about 500 ºC (900 ºF). Also for the first time, the spacecraft's solar wind experiment measured the density, velocity, composition and variation over time of the solar wind. It discovered that Venus lacks a strong magnetic field and radiation belts. Contact was lost 3 Jan 1963.
A cab driver picks up a nun...
A cab driver picks up a nun. She gets into the cab, and the cab driver won't stop staring at her.
She asks him why he is staring.
He replies: "I have a question to ask you, but I don't want to offend you".
She answers, "My son, you cannot offend me. When you're as old as I am and have been a nun as long as I have, you get a chance to see and hear just about everything. I'm sure that there's nothing you could say or ask that I would find offensive."
"Well, I've always had a fantasy to have a nun kiss me."
She responds, "Well, let's see what we can do about that. But first, you have to be single and you must be Catholic."
The cab driver is very excited and says, "Yes, I'm single and Catholic!"
"OK" the nun says. "Pull off to the side of the road, "maybe we will see what we can do."
The nun plants a whopper of a kiss on the cabbie! But when they get back on the road, the cab driver starts crying.
"My dear child," said the nun, why are you crying?"
"Forgive me, but I've sinned. I lied. I must confess, I'm married and I'm Jewish."
The nun says, "That's OK, my name is Kevin and I'm going to a Halloween party."