Brain Teasers User Profile
Anu Priya
short ranking list

| | | |
| --- | --- | --- |
| 412. | George Bell | 3 |
| 413. | Ian Wallis | 3 |
| 414. | Anu Priya | 3 |
| 415. | Adam Adam | 3 |
| 416. | Rangarajan Alwar | 3 |
last 3 solved tasks
| | |
| --- | --- |
| Remove 7 letters from this sequence (DIESTRUCSKTALIONOO) to reveal a familiar English word. | |
| How much is 4x5? | |
| There are 6 words hidden in the picture, can you find 1 of 6? | |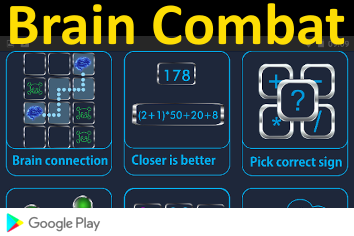 Giordano Bruno
Died 17 Feb 1600 (born 1548). Italian philosopher, astronomer, mathematician and occultist whose theories anticipated modern science. The most notable of these were his theories of the infinite universe and the multiplicity of worlds, in which he rejected the traditional geocentric (or Earth-centred) astronomy and intuitively went beyond the Copernican heliocentric (sun-centred) theory, which still maintained a finite universe with a sphere of fixed stars. Although one of the most important philosophers of the Italian Renaissance, Bruno's various passionate utterings led to opposition. In 1592, after a trial he was kept imprisoned for eight years and interrogated periodically. When, in the end, he refused to recant, he was burned at the stake in Rome for heresy.
Thanksgiving
A man went one Thanksgiving to get a turkey from a live poultry farm. "Do you have any turkeys going cheap?" he asked."Nope," said the owner. "All our turkey go gobble, gobble.'"
---
Q: Why can't you take a turkey to church?
A: Because they use fowl language.
---
Q: What's the most musical part of a turkey?
A: The drumstick.
---
Q: Which cat discovered America?
A: Christofurry Columbus.