Brain Teasers User Profile
Ivana Brkan Cakić
short ranking list

| | | |
| --- | --- | --- |
| 385. | richard hamm | 3 |
| 386. | kalic CZ | 3 |
| 387. | Ivana Brkan Cakić | 3 |
| 388. | Sami Rizk | 3 |
| 389. | Mohamed Nazeek | 3 |
last 3 solved tasks
| | |
| --- | --- |
| There was a green house. Inside the green house there was a white house. Inside the white house there was a red house. Inside the red house there were lots of babies. What is it? | |
| What will be the missing number? (9, 19, 40, ?, 170) | |
| A couple went for a picnic. They have 5 sons and each son has 7 sisters and each sister has 3 babies. In total, how many people went for the picnic? | |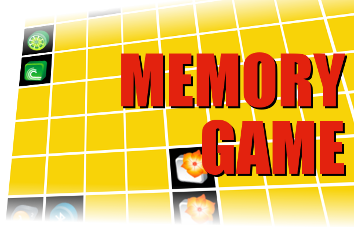 William Keith Brooks
Born 25 Mar 1848; died 12 Nov 1908 at age 60.American zoologist known for his research on the anatomy and embryology of marine animals, especially the tunicates, crustaceans (e.g., crayfish), and mollusks (notably the oyster). He was one of the first morphologists to accept Charles Darwin's evolutionary concepts. Brooks advocated the study of marine organisms in their natural habitats. Though remaining in the tradition of 19th-century descriptive morphology, through his more able students, he influenced the transition to an experimental, causal approach to 20th-century biology, particularly in cytology, genetics, and embryology. He founded the Chesapeake Zoological Laboratory (1878) and championed the conservation of the Chesapeake Bay oyster.
Volunteer fire department
A fire started on some grasslands near a farm. The county fire department was called to put out the fire. The fire was more than the county fire department could handle. Someone suggested that a nearby volunteer bunch be called. Despite some doubt that the volunteer outfit would be of any assistance, the call was made.
The volunteers arrived in a dilapidated old fire truck. They rumbled straight towards the fire, drove right into the middle of the flames and stopped! The firemen jumped off the truck and frantically started spraying water in all directions. Soon they had snuffed out the center of the fire, breaking the blaze into two easily-controlled parts.
Watching all this, the farmer was so impressed with the volunteer fire department's work and was so grateful that his farm had been spared, that right there on the spot he presented the volunteers with a check for $1,000. A local news reporter asked the volunteer fire captain what the department planned to do with the funds.
"That ought to be obvious," he responded, wiping ashes off his coat. "The first thing we're gonna do is get the brakes fixed on our fire truck!"