Brain Teasers User Profile
Ivana Brkan Cakić
short ranking list

| | | |
| --- | --- | --- |
| 304. | richard hamm | 3 |
| 305. | kalic CZ | 3 |
| 306. | Ivana Brkan Cakić | 3 |
| 307. | Sami Rizk | 3 |
| 308. | Mohamed Nazeek | 3 |
last 3 solved tasks
| | |
| --- | --- |
| There was a green house. Inside the green house there was a white house. Inside the white house there was a red house. Inside the red house there were lots of babies. What is it? | |
| What will be the missing number? (9, 19, 40, ?, 170) | |
| A couple went for a picnic. They have 5 sons and each son has 7 sisters and each sister has 3 babies. In total, how many people went for the picnic? | |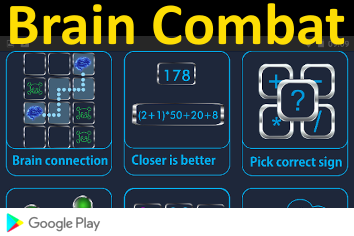 Stephan Endlicher
Born 24 Jun 1804; died 28 Mar 1849 at age 44.Austrian botanist who formulated a major system of plant classification. In 1830, he had issued his first botanical treatise, that on the flora of Pressburg. In 1836, he was curator of a museum botanical department, and in 1840, a professor of botany and director of the Botanical Garden of the University of Vienna. While a curator he united the various distinct herbaria into one scientifically arranged general herbarium, to which he contributed his own 30,000 species of plants. His classification remained until 1885. His botanical system is explained in his well-known and most important work: Genera plantarum secundum ordines naturales disposita (Vienna, 1836-50), a work regarded as one of the fundamental writings of systematized botany.
Fun at the zoo!
Little Johnny wanted to go to the zoo and pestered his parents for days. Finally his mother talked his reluctant father into taking him.
"So how was it?" his mother asked when they returned home.
"Great," Little Johnny replied.
"Did you and your father have a good time?" asked his mother.
"Yeah, Daddy especially liked it," exclaimed Little Johnny excitedly, especially when one of the animals came home at 30 to 1!"