Brain Teasers User Profile
Tome Kasalo
short ranking list

| | | |
| --- | --- | --- |
| 332. | Jason Donaghy | 2 |
| 333. | Mirko Učur | 2 |
| 334. | Tome Kasalo | 2 |
| 335. | Shu Bi | 2 |
| 336. | Marija Galović | 2 |
last 3 solved tasks
| | |
| --- | --- |
| Look carefully at the picture and guess the name of the second actor at the scene. | |
| Look carefully at the picture and guess the name of the second actor at the scene. | |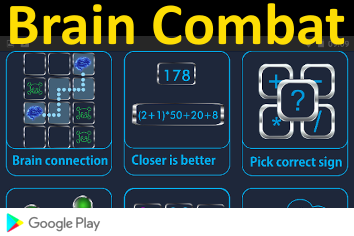 Conrad Arnold Elvehjem
Born 27 May 1901; died 27 Jul 1962 at age 61.American biochemist who identified that nicotinic acid was a vitamin which when absent from diet resulted in the disease pellegra. In 1937, working with dogs having the canine equivalent of pellegra (blacktongue), he showed that giving a dog 30 milligrams of nicotinic acid resulted in substantial improvement. Continuing doses to correct the diet deficiency led to complete recovery. It worked as well in humans. Niacin is one of the B vitamins. His later work was on the trace minerals such as zinc and cobalt which are essential to life as component parts of enzymes.
Sister Mary Ann
Sister Mary Ann, who worked for a home health agency, was making her rounds. She was visiting homebound patients when she ran out of gas.
As luck would have it, a gas station was just a block away. She walked to the station to borrow a gas can and buy some gas. The attendant told her that the only gas can he owned had been loaned out, but she could wait until it was returned
Since Sister Mary Ann was on the way to see a patient, she decided not to wait and walked back to her car. She looked for something in her car that she could fill with gas and spotted the bedpan she was taking to the patient. Always resourceful, Sister Mary Ann carried the bedpan to the station, filled it with gasoline, and carried the full bedpan back to her car.
As she was pouring the gas into her tank, two Baptists watched from across the street. One of them turned to the other and said, "If it starts, I'm becoming Catholic."