Brain Teasers User Profile
Anas Diab
short ranking list

| | | |
| --- | --- | --- |
| 49. | hung nguyen sy | 193 |
| 50. | Alyssa Wu | 192 |
| 51. | Anas Diab | 189 |
| 52. | Aleksandar Savic | 189 |
| 53. | king k | 188 |
last 3 solved tasks
| | |
| --- | --- |
| The computer chose a secret code (sequence of 4 digits from 1 to 6). Your goal is to find that code. Black circles indicate the number of hits on the right spot. White circles indicate the number of hits on the wrong spot. | |
| If 11c7a + cbbc0 = 101caa find number abc. Multiple solutions may exist. | |
| Remove 4 letters from this sequence (AKUKTHORDS) to reveal a familiar English word. | |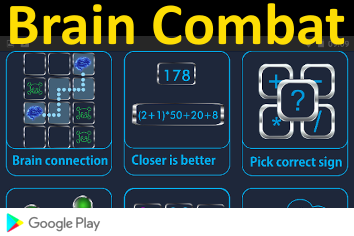 Robert Koch
Died 27 May 1910 at age 66 (born 11 Dec 1843). (Heinrich Hermann) Robert Koch was a German physician, a founder of the science of bacteriology, who discovered the tubercle bacillus (1882) and the cholera bacillus (1883). He studied bubonic plague in Bombay (1897) and malaria and sleeping sickness in Africa. In addition Koch investigated tropical dysentery, and the Egyptian eye disease (trachoma), and typhus recurrens in tropical Africa. He also carried out work of exceptional importance concerning destructive tropical cattle diseases, such as rinderpest, Surra disease, Texas fever, coast fever in cattle and the trypanosome disease carried by the tsetse fly. He won the Nobel Prize for Physiology or Medicine in 1905, "for his investigations and discoveries in relation to tuberculosis."
Loud Train
A man had to attend a large convention in Chicago. On this particular trip he decided to bring his wife. When they arrived at their hotel and were shown to their room, the man said: "You rest here while I register - I'll be back within an hour."
The wife lies down on the bed... just then, an elevated train passes by very close to the window and shakes the room so hard she's thrown out of the bed. Thinking this must be a freak occurrence, she lies down once more. Again a train shakes the room so violently, she's pitched to the floor.
Exasperated, she calls the front desk, asks for the manager. The manager says he'll be right up. The manager (naturally) is sceptical but the wife insists the story is true.
"Look,... lie here on the bed - you'll be thrown right to the floor!"
So he lies down next to the wife... Just then the husband walks in. "What," he says, "are you doing here?"
The manager replies: "Would you believe I'm waiting for a train?"