Brain Teasers User Profile
Amna Altaf
short ranking list

| | | |
| --- | --- | --- |
| 306. | anithajp jp | 2 |
| 307. | Ankit Verma | 2 |
| 308. | Amna Altaf | 2 |
| 309. | Cody Rookus | 2 |
| 310. | Jennifer Bird | 2 |
last 3 solved tasks
| | |
| --- | --- |
| How much is 4x5? | |
| If ROSE is coded as 6821, CHAIR is coded as 73456 and PREACH is coded as 961473 what will be the code for SEARCH? | |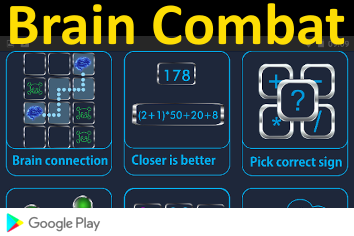 Pavel Sergeevich Aleksandrov
Born 25 Apr 1896; died 16 Nov 1982 at age 86.Soviet mathematician who made important contributions to the field of topology (the study of related physical or abstract elements that remain unchanged under certain distortions) and one of the founders of the theory of compact and bicompact spaces. Aleksandrov introduced many of the basic concepts of topology, such as the notion that an arbitrarily general topological space can be approximated to an arbitrary degree of accuracy by simple geometric figures such as polyhedrons. Giving support to international cooperation, he supervised the publication of an English-Russian dictionary of mathematical terminology (1962).
Silence
After my husband and I had a huge argument, we ended up not talking to each other for days.
Finally, on the third day, he asked where one of his shirts was.
"Oh," I said, "So now you're speaking to me."
He looked confused,
"What are you talking about?"
"Haven't you noticed I haven't spoken to you for three days?" I challenged.
"No," he said, "I just thought we were getting along."