Brain Teasers User Profile
Chris Harniess
short ranking list

| | | |
| --- | --- | --- |
| 369. | Nemanja Pantovic | 4 |
| 370. | DarkSide Beats | 4 |
| 371. | Chris Harniess | 4 |
| 372. | Brian Robinson | 4 |
| 373. | Ed Lyle | 4 |
last 3 solved tasks
| | |
| --- | --- |
| MATH PUZZLE: Can you replace the question mark with a number? | |
| MATH PUZZLE: Can you replace the question mark with a number? | |
| If 1+4=5, 2+5=12 and 3+6=21 then 5+8=? | |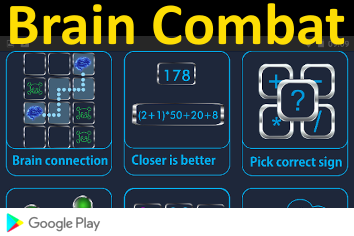 Samuel Colt
Born 19 Jul 1814; died 10 Jan 1862 at age 47.Samuel Colt, born Hartford, Conn., was an American firearms manufacturer who popularized the Colt 45 revolver and other firearms. While an apprentice seaman, he made a wooden model of an automatically revolving breech pistol (perhaps inspired by the ship's wheel) and on returning to the U.S.A. he made metal models, filed for patents, and toured as "Dr. Coult," thus earning the money he needed to begin manufacturing. His factory was one of the most innovative in its use of mass-production technique. His Barnum-like salesmanship and self-promotion also popularized his product.
One day, shortly after the bir...
One day, shortly after the birth of their new baby, the mother had to go out to run some errands.
The proud papa stayed home to watch his wonderful new son.
Soon after the mother left, the baby started to cry.
The father did everything he could think of doing, but the baby wouldn't stop crying.
Finally, the dad got so worried that he decided to take the infant to the doctor.
After the doctor listened to the father relate all that he had done to get the baby to stop crying, the doctor began to examine the baby's ears, chest and then down to the diaper area.
When he undid the diaper, he found that the diaper was indeed full.
"Here's the problem", the Dr. said, "He needs to be changed!"
The father was very perplexed, "But the diaper package says it is good for up to 10 lbs.!"