Brain Teasers User Profile
Peca Nikolic
short ranking list

| | | |
| --- | --- | --- |
| 165. | stormxeron | 18 |
| 166. | Vojtěch Širůček | 18 |
| 167. | Peca Nikolic | 18 |
| 168. | Art Dexter Antipado | 18 |
| 169. | Ilan Amity | 17 |
last 3 solved tasks
| | |
| --- | --- |
| Word Association: MAN, SONIC, STAR, CONDUCTOR | |
| Find the country and its capital city, using the move of a chess knight. First letter is K. Length of words in solution: 6,6,4. | |
| Remove 3 letters from this sequence (WIXRTNQESS) to reveal a familiar English word. | |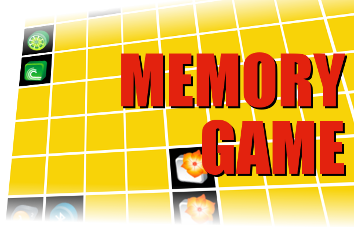 George David Birkhoff
Born 21 Mar 1884; died 12 Nov 1944 at age 60.American mathematician,foremostof the early 20th century, who formulated the ergodic theorem. As the first American dynamicist, Birkhoff picked up where Poincaré left off, gaining distinction in 1913 with his proof of Poincaré's Last Geometric Theorem, a special case of the 3-body problem. Although primarily a geometer, he discovered new symbolic methods. He saw beyond the theory of oscillations, created a rigorous theory of ergodic behavior, and foresaw dynamical models for chaos. His ergodic theorem transformed the Maxwell- Boltzmann ergodic hypothesis of the kinetic theory of gases (to which exceptions are known) into a rigorous principle through use of the Lebesgue measure theory. He also produced a mathematical model of gravity.
A cowboy walks into a bar, sit...
A cowboy walks into a bar, sits down, and asks for a shot. Across the bar, a Mexican man is sitting and glaring at the cowboy. The cowboy takes the shot and slams the shot glass down on the counter, yelling, "TGIF!" The Mexican orders a shot, takes it, and slams his glass down, yelling, "SPIT!" The cowboy looks over at him and notices the Mexican guy is still staring at him. The cowboy once again orders a shot, slams it down, and yells again "TGIF!" Once again, the Mexican orders a shot, slams it down after consuming it, and yells out, "SPIT!" This goes on for a while, and the bartender stands puzzled and annoyed. Finally, the bartender asks the cowboy, "Just checking, but do you know what TGIF means?" and the cowboy replies, "Hell ya I know what it means, 'Thank God It's Friday!'" The bartender asks the Mexican guy, "Okay, so what does 'SPIT' mean?" and the Mexican replies, "Stupid Pendejo It's Thursday!"