Brain Teasers User Profile
Peca Nikolic
short ranking list

| | | |
| --- | --- | --- |
| 142. | Mohammad H. Pourfard | 18 |
| 143. | Vojtěch Širůček | 18 |
| 144. | Peca Nikolic | 18 |
| 145. | Ilan Amity | 17 |
| 146. | Khoi Nguyen | 17 |
last 3 solved tasks
| | |
| --- | --- |
| Word Association: MAN, SONIC, STAR, CONDUCTOR | |
| Find the country and its capital city, using the move of a chess knight. First letter is K. Length of words in solution: 6,6,4. | |
| Remove 3 letters from this sequence (WIXRTNQESS) to reveal a familiar English word. | |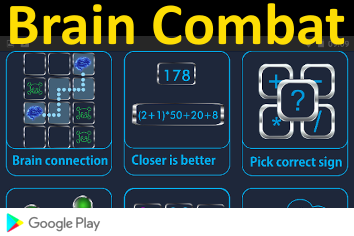 Philip Hauge Abelson
Born 27 Apr 1913; died 1 Aug 2004 at age 91. American physical chemist who proposed the gas diffusion process for separating uranium-235 from uranium-238 which was essential to the development of the atomic bomb. In collaboration with the U.S. physicist Edwin M. McMillan, he discovered a new element, later named neptunium, produced by irradiating uranium with neutrons. At the end WW II, his report on the feasibility of building a nuclear-powered submarine gave birth to the U.S. program in that field. In 1946, Abelson returned to the Carnegie Institution and pioneered in utilizing radioactive isotopes. As director of the Geophysics Laboratory of the Carnegie Institution (1953-71), he found amino acids in fossils, and fatty acids in rocks more than 1,000,000,000 years old.
Two girlfriends were speeding ...
Two girlfriends were speeding down the highway at well over 90 mph.
"Hey," asked the brunette at the wheel, "see any cops following us?"
The blonde turned around for a long look. "As a matter of fact, I do."
"Fuck!" cursed the brunette. "Are his flashers on?
The blonde turned around again. "Yup...nope...yup...nope....yup....."