Brain Teasers User Profile
Peca Nikolic
short ranking list

| | | |
| --- | --- | --- |
| 187. | stormxeron | 18 |
| 188. | Vojtěch Širůček | 18 |
| 189. | Peca Nikolic | 18 |
| 190. | Art Dexter Antipado | 18 |
| 191. | Anish Karki | 18 |
last 3 solved tasks
| | |
| --- | --- |
| Word Association: MAN, SONIC, STAR, CONDUCTOR | |
| Find the country and its capital city, using the move of a chess knight. First letter is K. Length of words in solution: 6,6,4. | |
| Remove 3 letters from this sequence (WIXRTNQESS) to reveal a familiar English word. | |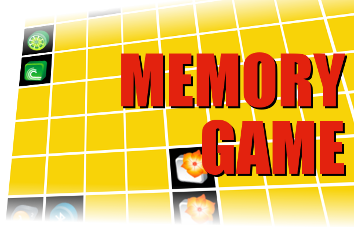 Baron Wilhelm von Biela
Born 19 Mar 1782; died 18 Feb 1856 at age 73.Austrian astronomer who was known for his measurement (1826) of a previously known comet as having an orbital period of 6.6 years. Subsequently, known as Biela's Comet, it was observed to break in two (1846), and in 1852 the fragments returned as widely separated twin comets that were not seen again. However, in 1872 and 1885, bright meteor showers (known as Andromedids, or Bielids) were observed when the Earth crossed the path of the comet's known orbit. This observation provided the first concrete evidence for the idea that some meteors are composed of fragments of disintegrated comets.
A tourist in Vienna goes throu...
A tourist in Vienna goes through a graveyard and all of a sudden he hears some music. No one is around, so he starts searching for the source.
He finally locates the origin and finds it is coming from a grave with a headstone that reads: "Ludwig van Beethoven, 1770-1827."
Then he realizes that the music is the Ninth Symphony, and it is being played backward! Puzzled, he leaves the graveyard and persuades a friend to return with him. By the time they arrive back at the grave, the music has changed. This time it is the Seventh Symphony, but like the previous piece, it is being played backward. Curious, the men agree to consult a music scholar.
When they return with the expert, the Fifth Symphony is playing, again backward. The expert notices that the symphonies are being played in the reverse order in which they were composed, the 9th, then the 7th, then the 5th.
By the next day the word has spread and a throng has gathered around the grave. They are all listening to the Second Symphony being played backward.
Just then the graveyard's caretaker ambles up to the group. Someone in the group asks him if he has an explanation for the music.
"Don't you get it?" the caretaker says incredulously. "He's decomposing."