Brain Teasers User Profile
Michael BePunkt
short ranking list

| | | |
| --- | --- | --- |
| 571. | Manoel Batista | 1 |
| 572. | Arminda Brudey | 1 |
| 573. | Michael BePunkt | 1 |
| 574. | victor lagos | 1 |
| 575. | Tit Chankhamra | 1 |
last 3 solved tasks
| | |
| --- | --- |
| If 1+4=5, 2+5=12 and 3+6=21 then 5+8=? | |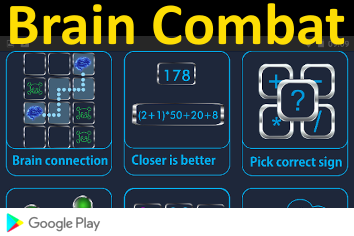 Camera obscura
In 1544, a solar eclipse was viewed at Louvain, which was later depicted in the first published book illustration of the camera obscura in use. Dutch mathematician and astronomer Reinerus Gemma-Frisius viewed a solar eclipse using a hole in one wall of a pavillion to project the sun's image upside down onto the opposite wall. He published the first illustrationof a camera obscura, depicting his method of observation of the eclipse in De Radio Astronomica et Geometrica (1545). Several astronomers made use of such a device in the early part of the 16th century. Both Johannes Kepler and Christopher Scheiner used a camera obscura to study the activity of sunspots. The technique was known to Aristotle (Problems, ca 330 BC).
A magician was working on a cr...
A magician was working on a cruise ship in the Caribbean. The audience would be different each week, so the magician allowed himself to do the same tricks over and over again. There was only one problem: The captain's parrot saw the shows every week and began to understand what the magician does in every trick.
Once he understood that, he started shouting in the middle of the show: Look, it's not the same hat. Look, he is hiding the flowers under the table! Hey, why are all the cards the Ace of Spades?
The magician was furious but couldn't do anything, it was the captain's parrot after all. One day the ship had an accident and sunk. The magician found himself on a piece of wood, in the middle of the ocean, with the parrot of course. They stared at each other with hate, but did not utter a word. This went on for a day, and another, and another.
After a week the parrot finally said: OK. I give up. What'd you do with the boat ?