Brain Teasers User Profile
Michael BePunkt
short ranking list

| | | |
| --- | --- | --- |
| 580. | Manoel Batista | 1 |
| 581. | Arminda Brudey | 1 |
| 582. | Michael BePunkt | 1 |
| 583. | victor lagos | 1 |
| 584. | Tit Chankhamra | 1 |
last 3 solved tasks
| | |
| --- | --- |
| If 1+4=5, 2+5=12 and 3+6=21 then 5+8=? | |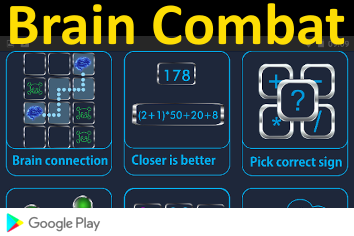 Alfred Day Hershey
Died 22 May 1997 at age 88 (born 4 Dec 1908). American biologist who, along with Max Delbrück and Salvador Luria, won the Nobel Prize for Physiology or Medicine in 1969. The prize was given for research done on bacteriophages (viruses that infect bacteria). This was the famous "blender experiment"(1956). Hershey used an isotope- labeled phage to to infect a bacterial colony and begin to inject their genetic material into the host cells. Then he whirred them in a Waring Blendor to tear the phage particles from the bacterial walls without rupturing the bacteria. Upon examining the bacteria, Hershey found that only phage DNA, but no detectable protein, had been inserted into them. This showed that the DNA was sufficient to transfer to the bacteria all the genetic information needed to produce more phage.
In the zoo
A certain zoo had acquired a very rare species of gorilla. Within a few weeks, the female gorilla became very horny and difficult to handle and, upon examination, the zoo veterinarian found that the gorilla was in heat. To make matters worse, there was no male gorilla of the species available.
While reflecting on their problem the zoo administrators noticed Mike, an employee responsible for cleaning the animals' cages. Mike it was rumored, possessed ample ability to satisfy a female, but he wasn't very bright. So the zoo administrators thought they might have a solution and Mike was approached with a proposition: would he be willing to have sex with the gorilla for $500?
Mike showed some interest but said he would have to think the matter over carefully. The following day Mike announced that he would accept their offer, but only under three conditions.
'First,' he said, 'I don't want to have to kiss her.
Secondly I want nothing to do with any offspring that may result from the union.'
The zoo administration quickly agreed to these conditions, so they asked what his third condition was.
'Well,' said Mike, 'you've gotta give me another week to come up with the $500.'