Brain Teasers User Profile
Damien Alexander
short ranking list

| | | |
| --- | --- | --- |
| 401. | Lisa Ortiz | 2 |
| 402. | Suvo Roy | 2 |
| 403. | Damien Alexander | 2 |
| 404. | Neicie Graham | 2 |
| 405. | George Bell | 2 |
last 3 solved tasks
| | |
| --- | --- |
| Remove 4 letters from this sequence (RBBTEFOJRE) to reveal a familiar English word. | |
| I can swing but have no rope. What am I? | |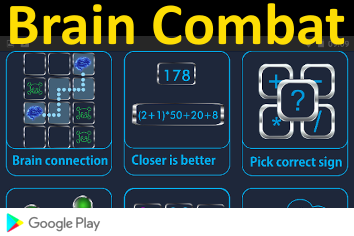 Robert Mayer
Died 20 Mar 1878 at age 63 (born 25 Nov 1814). Julius Robert Mayer was a German physicist who, while a ship's doctor sailing to Java, considered the physics of animal heat. In 1842, he measured the mechanical equivalent of heat. His experiment compared the work done by a horse powering a mechanism which stirred paper pulp in a caldron with the temperature rise in the pulp. He held that solar energy was the ultimate source of all energy on earth, both living and nonliving. Mayer had the idea of the conservation of energy before either Joule or Helmholtz. The prominence of these two scientists, however, diminished credit for Mayer's earlier insights. James Joule presented his own value for the mechanical equivalent of heat. Helmhotlz more systematically presented the law of conservation of energy.
An avid duck hunter was in the...
An avid duck hunter was in the market for a new bird dog. His search ended when he found a dog that could actually walk on water to retrieve a duck. Shocked by his find, he was sure none of his friends would ever believe him.
He decided to try to break the news to a friend of his, the eternal pessimist who refused to be impressed with anything. This, surely, would impress him. He invited him to hunt with him and his new dog.
As they waited by the shore, a flock of ducks flew by. They fired, and a duck fell. The dog responded and jumped into the water. The dog, however, did not sink but instead walked across the water to retrieve the bird, never getting more than his paws wet. This continued all day long; each time a duck fell, the dog walked across the surface of the water to retrieve it.
The pessimist watched carefully, saw everything, but did not say a single word.
On the drive home the hunter asked his friend, "Did you notice anything unusual about my new dog?"
"I sure did," responded the pessimist. "He can't swim."