Brain Teasers User Profile
Damien Alexander
short ranking list

| | | |
| --- | --- | --- |
| 368. | Lisa Ortiz | 2 |
| 369. | Suvo Roy | 2 |
| 370. | Damien Alexander | 2 |
| 371. | Neicie Graham | 2 |
| 372. | George Bell | 2 |
last 3 solved tasks
| | |
| --- | --- |
| Remove 4 letters from this sequence (RBBTEFOJRE) to reveal a familiar English word. | |
| I can swing but have no rope. What am I? | |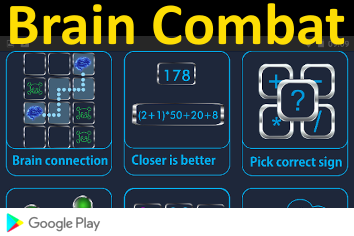 Karl Jansky
Born 22 Oct 1905; died 14 Feb 1950 at age 44.Karl Guthe Jansky was an American electrical engineer who discovered cosmic radio emissions in 1932. At Bell Laboratories in NJ, Jansky was tracking down the crackling static noises that plagued overseas telephone reception. He found certain radio waves came from a specific region on the sky every 23 hours and 56 minutes, from the direction of Sagittarius toward the center of the Milky Way. In the publication of his results, he suggested that the radio emission was somehow connected to the Milky Way and that it originated not from stars but from ionized interstellar gas. At the age of 26, Jansky had made a historic discovery - that celestial bodies could emit radio waves as well as light waves.
Whitney Cummings: Silent Treatment
Ladies, next time your man pisses you off, do not give him the silent treatment. Instead, go Google the most important game of the season, sit next to him during that game and just ask as many f**king questions as possible. I dont understand, whos that guy in the striped shirt? Does he work at Foot Locker? I dont understand, why are they all wearing the same outfit? When are we going to have a baby? Eventually he will shoot himself in the face, and you f**king win that argument.