Brain Teasers User Profile
Cathy Martin
short ranking list

| | | |
| --- | --- | --- |
| 209. | Aleena Sibi | 14 |
| 210. | Deekshith Shetty | 14 |
| 211. | Cathy Martin | 14 |
| 212. | Babu Palathingal | 14 |
| 213. | Kayla Do | 13 |
last 3 solved tasks
| | |
| --- | --- |
| The computer chose a secret code (sequence of 4 digits from 1 to 6). Your goal is to find that code. Black circles indicate the number of hits on the right spot. White circles indicate the number of hits on the wrong spot. | |
| The computer chose a secret code (sequence of 4 digits from 1 to 6). Your goal is to find that code. Black circles indicate the number of hits on the right spot. White circles indicate the number of hits on the wrong spot. | |
| The computer chose a secret code (sequence of 4 digits from 1 to 6). Your goal is to find that code. Black circles indicate the number of hits on the right spot. White circles indicate the number of hits on the wrong spot. | |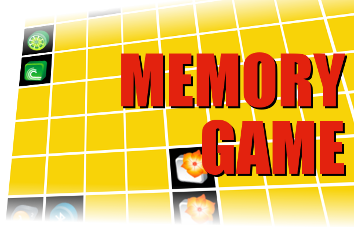 Paul Bernays
Died 18 Sep 1977 at age 88 (born 17 Oct 1888).Paul Isaak Bernays was a Swiss mathematician and logician who is known for his attempts to develop a unified theory of mathematics. Bernays, influenced by Hilbert's thinking, believed that the whole structure of mathematics could be unified as a single coherent entity. In order to start this process it was necessary to devise a set of axioms on which such a complete theory could be based. He therefore attempted to put set theory on an axiomatic basis to avoid the paradoxes. Between 1937 and 1954 Bernays wrote a whole series of articles in the Journal of Symbolic Logic which attempted to achieve this goal. In 1958 Bernays published Axiomatic Set Theory in which he combined together his work on the axiomatisation of set theory.
Do You Sell Dil...
A little old lady with blue hair entered the marital aids shop and asked in a quavering voice, "Yy-young man, dd-do y-you sell d-dil-ldoes h-here?"
The sa lesman, somewhat taken aback by the little old lady's appearance in his shop, answered, "Uh, yes, Ma'am. We do."
The little old lady, holding her quivering hands about 10 inches apart asked, "D-do y-you ha-aave an-ny ab-bb-bout th-this lon-ong?"
"Well, yes Ma'am, we do. We have several that size." Forming a 5" circle with her fingers, she then asked, "A-are an-nny of t-them about thi-is b-big ar-round-d?"
"Well... Yes ma'am a few of them are about that big."
"D-do aa-ny of th-them ha-ave a v-v-vibbbra-a-ator?"
"Yes, Ma'am, one of them does."
"W-Wel-ll, h-how d-do yo-ou t-turn it off?"