Brain Teasers User Profile
Cathy Martin
short ranking list

| | | |
| --- | --- | --- |
| 218. | Aleena Sibi | 14 |
| 219. | Deekshith Shetty | 14 |
| 220. | Cathy Martin | 14 |
| 221. | Babu Palathingal | 14 |
| 222. | Kayla Do | 13 |
last 3 solved tasks
| | |
| --- | --- |
| The computer chose a secret code (sequence of 4 digits from 1 to 6). Your goal is to find that code. Black circles indicate the number of hits on the right spot. White circles indicate the number of hits on the wrong spot. | |
| The computer chose a secret code (sequence of 4 digits from 1 to 6). Your goal is to find that code. Black circles indicate the number of hits on the right spot. White circles indicate the number of hits on the wrong spot. | |
| The computer chose a secret code (sequence of 4 digits from 1 to 6). Your goal is to find that code. Black circles indicate the number of hits on the right spot. White circles indicate the number of hits on the wrong spot. | |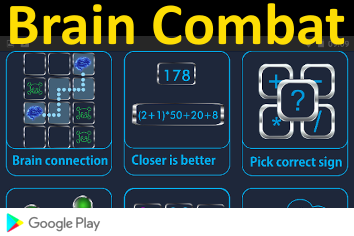 Spencer Fullerton Baird
Died 19 Aug 1887 at age 64 (born 3 Feb 1823). American naturalist and vertebrate zoologist who in his time was the leading authority on North American birds and mammals. A pioneer in museum collecting and display, he was named the Smithsonian Institution's second Secretary upon the death of the first Secretary, Joseph Henry. Whereas Henry had envisioned the Smithsonian primarily as a research institute, Baird saw Smithson's gift as the means to develop a national museum. By 1878, Congress had formally given responsibility for the U.S. National Museum to the Smithsonian Institution. During the Baird years, the Smithsonian became a showcase for the nation's history, resources, and treasures. By the end of his tenure, the National Museum housed more than 2.5 million specimens and artifacts.
The Lord Will Save Me!
It rained for days and days and there was a terrific flood. The water rose so high that one man was forced to climb on top of his roof and sat in the rain. As the waters came up higher a man in a rowboat came up to the house and told him to get in. "No thank you, the Lord will save me!" he said, and the man in the rowboat rowed away.
The waters rose to the edge of the roof and still the man sat on the roof until another rowboat came by and another man told him to get in. "No thank you, the Lord will save me!" he said again, and the man rowed away.The waters covered the house and the man was forced to sit on his chimney as the rain poured down and a helicopter came by and another man urged him to get in or he'll drown. "No thank you," the man said again, "The Lord will save me!"
After much begging and pleading the man in the helicopter gave up and flew away. The waters rose above the chimney and the man drowned and went to heaven where he met God.
"Lord, I don't understand," he told Him, frustrated, "The waters rose higher and higher and I waited hours for you to save me but you didn't! Why?"
The Lord just shook his head and said, "What are you talking about? I sent two boats and a helicopter?!"