Brain Teasers User Profile
Bob Jones
short ranking list

| | | |
| --- | --- | --- |
| 417. | Tom Myleopards | 3 |
| 418. | cutecuddles1aj | 3 |
| 419. | Bob Jones | 3 |
| 420. | Violeta zivkovic | 3 |
| 421. | Michael Shawsenna | 3 |
last 3 solved tasks
| | |
| --- | --- |
| Take a look at the picture of the movie scene and guess the name of the person whose face is not visible. Length of words in solution: 3,7 | |
| Take a look at the picture of the movie scene and guess the name of the person whose face is not visible. Length of words in solution: 3,4 | |
| See negative of movie scene and guess the title. Length of words in solution: 4 | |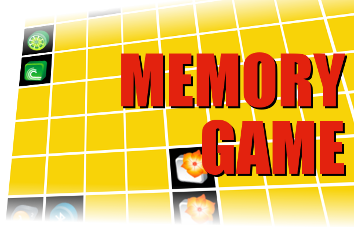 Sophus Lie
Died 18 Feb 1899 at age 56 (born 17 Dec 1842).Marius Sophus Lie was a Norwegian mathematician who made significant contributions to the theories of algebraic invariants, continuous groups of transformations and differential equations. Lie groups and Lie algebras are named after him. Lie was in Paris at the outbreak of the French-German war of 1870. Lie left France, deciding to go to Italy. On the way however he was arrested as a German spy and his mathematics notes were assumed to be coded messages. Only after the intervention of French mathematician, Gaston Darboux, was Lie released and he decided to return to Christiania, Norway, where he had originally studied mathematics to continue his work.
A Faithful Woman
An elderly Muslim lady was well-known for her faith and for her confidence in talking about it. She would stand in front of her house and say "Allah be praised" to all those who passed by.
Next door to her lived an atheist who would get so angry at her proclamations he would shout, "There ain't no Lord!!"
Hard times came upon the elderly lady, and she prayed for Allah to send her some assistance. She would pray out loud in her night prayer "Oh Allah! I need food!! I am having a hard time, please Lord, PLEASE LORD, SEND ME SOME GROCERIES!!"
One night the atheist happened to hear her as she was praying, and decided to play a prank on her. The next morning the lady went out on her porch and found a large bag of groceries. She raised her hands and shouted, "Allah be praised!."
The neighbor jumped from behind a bush and said, "Aha! I told you there was no Lord. I bought those groceries, God didn't."
The old lady laughed and clapped her hands and said, "ALLAH BE PRAISED. He not only sent me groceries, but he made the devil pay for them!"