Brain Teasers User Profile
Bob Jones
short ranking list

| | | |
| --- | --- | --- |
| 431. | Tom Myleopards | 3 |
| 432. | cutecuddles1aj | 3 |
| 433. | Bob Jones | 3 |
| 434. | Violeta zivkovic | 3 |
| 435. | Michael Shawsenna | 3 |
last 3 solved tasks
| | |
| --- | --- |
| Take a look at the picture of the movie scene and guess the name of the person whose face is not visible. Length of words in solution: 3,7 | |
| Take a look at the picture of the movie scene and guess the name of the person whose face is not visible. Length of words in solution: 3,4 | |
| See negative of movie scene and guess the title. Length of words in solution: 4 | |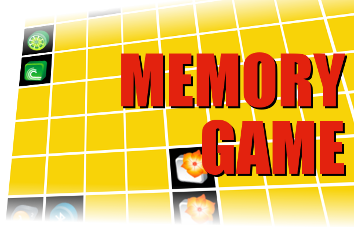 3D movies
In 1953, the first 3D motion picture produced and released by a major company, Man in the Dark, opened at the Globe Theater in New York City, starring Edmond O'Brien. The next 3D feature movie, The House of Wax, was the first from a major company in colour and opened only two days later, at the Paramount Theater in NYC. The idea, however was not new. The first 3D feature film, The Power of Love, made in the U.S. by Perfect Pictures in 1922, used the familiar method of providing to the audience spectacles with one red and one green lens to produce the illusion of depth. The first 3D talking picture in colour, a Russian production of Robinson Crusoe, was shown in Moscow in Feb 1947.
Where Is God?
In a certain suburban neighborhood, there were two brothers, 8 and 10 years old, who were exceedingly mischievous. Whatever went wrong in the neighborhood, it nearly always turned out they had had a hand in it. Their parents were at their wits' end trying to control them and after hearing about a priest nearby who worked withdelinquent boys, the mother suggested to the father that they ask the priest to talk to them.
The mother went to the priest and made her request. He agreed, but said he wanted to see the younger boy first and alone. So the mother sent him to the priest.
The priest sat the boy down across from the huge, impressive desk he sat behind. For about five minutes they just sat and stared at each other. Finally, the priest pointed his forefinger at the boy and asked, "Where is God?"
The boy looked under the desk, in the corners of the room, all around, but said nothing.
Again, louder, the priest pointed at the boy and asked, "Where is God?"
Again the boy looked all around but said nothing. A third time, in a louder, firmer voice, the priest leaned far across the desk and put his forefinger almost to the boy's nose, and asked, "Where is God?"
The boy panicked and ran all the way home. Finding his older brother, he dragged him upstairs to their room and into the closet, where they usually plotted their mischief and quickly said, "We are in big trouble!"
The older boy asked, "What do you mean, big trouble?"
His brother replied, "God is missing and they think we did it!"