Brain Teasers User Profile
Bitragunta Harshitha
short ranking list

| | | |
| --- | --- | --- |
| 279. | Žarko Jovanović | 4 |
| 280. | Sai Ram | 4 |
| 281. | Bitragunta Harshitha | 4 |
| 282. | Daniel Petta | 4 |
| 283. | James Jefferson | 4 |
last 3 solved tasks
| | |
| --- | --- |
| Find the longest word of 6 words hidden in the picture. | |
| There are 6 words hidden in the picture, can you find 1 of 6? | |
| Which number should replace the question mark? | |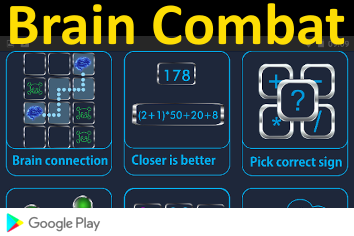 William Murdock
Born 21 Aug 1754; died 15 Nov 1839 at age 85.Scottish inventor, the first to make extensive use of coal gas for illumination and a pioneer in the development of steam power. He joined James Watt and Matthew Boulton and in 1784 he was sent to supervise the installation of Boulton & Watt steam engines working pumping equipment in Cornish tin mines. While there, he tested his ideas to use the gas given off by burning coal. From an iron retort in the backyard of his home, he ran a metal tube into his living room. On 29 Jul 1792, Murdock achieved a gas flame inside the room. In 1802, Boulton installed two gas lamps outside his Soho factory. Next year, the foundry was entirely illuminated by gas. Shortly, Boulton & Watt began to sell lighting and heating equipment with Murdock as a partner in the business.
Baseball In Heaven
Two old guys, Abe and Sol, are sitting on a park bench feeding pigeons and talking about baseball, like they do every day.
Abe turns to Sol and says, "Do you think there's baseball in heaven?"
Sol thinks about it for a minute and replies, "I dunno. But let's make a deal: if I die first, I'll come back and tell you if there's baseball in heaven, and if you die first, you do the same."
They shake on it and sadly, a few months later, poor Abe passes on.
One day soon afterward, Sol is sitting there feeding the pigeons by himself when he hears a voice whisper, "Sol... Sol..."
Sol responds, "Abe! Is that you?"
"Yes it is, Sol," whispers Abe's ghost.
Sol, still amazed, asks, "So, is there baseball in heaven?"
"Well," says Abe, "I've got good news and bad news."
"Gimme the good news first," says Sol.
Abe says, "Well... there is baseball in heaven."
Sol says, "That's great! What news could be bad enough to ruin that!?"
Abe sighs and whispers, "You're pitching on Friday."