Brain Teasers User Profile
Miloš Mitić
short ranking list

| | | |
| --- | --- | --- |
| 23. | Nelson Coish | 2128 |
| 24. | Erkain Mahajanian | 2026 |
| 25. | Miloš Mitić | 1979 |
| 26. | Darrin Haywood | 1932 |
| 27. | Fuad Khalil Ibraheem | 1739 |
last 3 solved tasks
| | |
| --- | --- |
| The computer chose a secret code (sequence of 4 digits from 1 to 6). Your goal is to find that code. Black circles indicate the number of hits on the right spot. White circles indicate the number of hits on the wrong spot. | |
| The computer chose a secret code (sequence of 4 digits from 1 to 6). Your goal is to find that code. Black circles indicate the number of hits on the right spot. White circles indicate the number of hits on the wrong spot. | |
| The computer chose a secret code (sequence of 4 digits from 1 to 6). Your goal is to find that code. Black circles indicate the number of hits on the right spot. White circles indicate the number of hits on the wrong spot. | |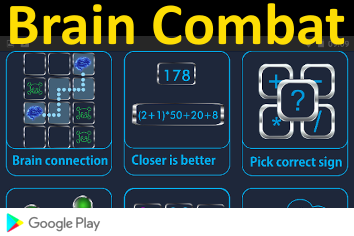 Jean Bourgain
Born 28 Feb 1954.Belgian mathematician who was awarded the Fields Medal in 1994 for his work in analysis. His achievements in several fields included the problem of determining how large a section of a Banach space of finite dimension n can be found that resembles a Hilbert subspace; a proof of Luis Antonio Santaló's inequality; a new approach to some problems in ergodic theory; results in harmonic analysis and classical operators; and nonlinear partial differential equations. Bourgain's work was noteworthy for the versatility it displayed in applying ideas from wide-ranging mathematical disciplines to the solution of diverse problems.
Redneck Been Here?
Ways to tell if a redneck has been working on a computer
10. The monitor is up on blocks.
9. Outgoing faxes have tobacco stains on them.
8. The six front keys have rotted out.
7. The extra RAM slots have Dodge truck parts installed in them.
6. The numeric keypad only goes up to six.
5. The password is "Bubba".
4. The CPU has a gun rack mount.
3. There is a Skoal can in the CD-ROM drive.
2. The keyboard is camouflaged.
And, The Number One Way To Tell If A Redneck Has Been Working On A Computer...
The mouse is referred to as a "critter".