Brain Teasers User Profile
Linda Tate Young
short ranking list

| | | |
| --- | --- | --- |
| 17. | Jasmina Atarac | 2417 |
| 18. | Snezana Milanovic | 2404 |
| 19. | Linda Tate Young | 2235 |
| 20. | On On Lunarbasil | 2185 |
| 21. | Donya Sayah30 | 2174 |
last 3 solved tasks
| | |
| --- | --- |
| Remove 5 letters from this sequence (XEOXVPERIENLCFE) to reveal a familiar English word. | |
| NUMBERMANIA: Calculate the number 1010 using numbers [1, 3, 1, 5, 94, 726] and basic arithmetic operations (+, -, *, /). Each of the numbers can be used only once. | |
| NUMBERMANIA: Calculate the number 8894 using numbers [9, 9, 5, 5, 74, 897] and basic arithmetic operations (+, -, *, /). Each of the numbers can be used only once. | |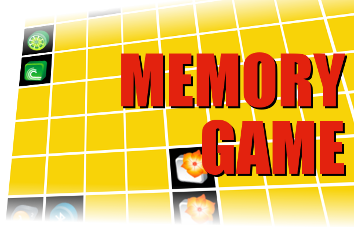 William Hewlett
Born 20 May 1913; died 12 Jan 2001 at age 87.William Redington Hewlett was an American electrical engineer who co-founded the Hewlett-Packard Company, a leading manufacturer computers, computer printers, and analytic and measuring equipment. In 1939, he formed a partnership known as Hewlett-Packard Company with David Packard, a friend and Stanford classmate. (The order of their names was determined by a coin toss.) HP's first product was an audio oscillator based on a design developed by Hewlett when he was in graduate school. Eight were sold to Walt Disney for Fantasia. Lesser-known early products were: bowling alley foul-line indicator, automatic urinal flusher, weight-loss shock machine. The company began with $538 intial capital, and its first production facility was a small garage in Palo Alto.
A Confident Genius
A proud and confident genius makes a bet with an idiot.

The genius says, "Hey idiot, every question I ask you that you don't know the answer, you have to give me $5. And if you ask me a question and I can't answer yours I will give you $5,000."

The idiot says, "Okay."

The genius then asks, "How many continents are there in the world?" The idiot doesn't know and hands over the $5.

The idiot says, "Now me ask: what animal stands with two legs but sleeps with three?"

The genius tries and searches very hard for the answer but gives up and hands over the $5,000.

The genius says, "Dang it, I lost. By the way, what was the answer to your question?"

The idiot hands over $5.