Brain Teasers User Profile
Oana Cernat
short ranking list

| | | |
| --- | --- | --- |
| 758. | Jonda Ross | 0 |
| 759. | Farouk Alnemer | 0 |
| 760. | Oana Cernat | 0 |
| 761. | Peter Pendlebury | 0 |
| 762. | Minh Duc Le | 0 |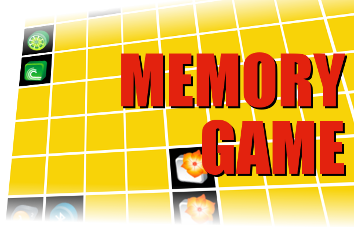 Clinton Joseph Davisson
Born 22 Oct 1881; died 1 Feb 1958 at age 76. American physicist who shared the Nobel Prize for Physics in 1937 (with Englishman George P. Thomson) for discovering that electrons can be diffracted like light waves, thus verifying the thesis of Louis de Broglie that electrons behave both as waves and as particles. Davisson studied the effect of electron bombardment on surfaces, and observed (1925) the angle of reflection could depend on crystal orientation. Following Louis de Broglie's theory of the wave nature of particles, he realized that his results could be due to diffraction of electrons by the pattern of atoms on the crystal surface. Davisson worked with Lester Germer in an experiment in which electrons bouncing off a nickel surface produced wave patterns similar to those formed by light reflected from a diffraction grating, and supporting de Broglie's electron wavelength = (h/p). This discovery has been applied to the study of nuclear, atomic, and molecular structure. Davisson helped develop the electron microscope which uses the wave nature of electrons to view details smaller than the wavelength of visible light.
200 Bucks
A guy goes over to his friends house, rings the bell.
The wife answers the door.
"Hi, is Tony home?"
"No, he went to the store."
"Well, you mind if I wait?"
"No come in."
They sit down and the friend says, "You know Sara, you have the greatest breasts I have ever seen. I'd give you a hundred bucks if I could just see one."
Sara thinks about this for a second and figures what the hell - a hundred bucks. She opens her robe and shows one. He promptly thanks her and throws a 100 bucks on the table.
They sit there a while longer and Chris says, "They are so beautiful I've got to see the both of them. I'll give you another 100 bucks if I could just see the both of them together."
Sara thinks about this and says what the hell opens her robe and gives Chris a nice long look. Chris thanks her and throws another 100 bucks on the table then says he can't wait any longer for Tony and leaves.
A while later Tony arrives home and his wife says, "You know, your weird friend Chris came over."
Tony thinks about this for a second and says, "Well, did he drop off the 200 bucks he owes me?"