Brain Teasers User Profile
Tejo Rio
short ranking list

| | | |
| --- | --- | --- |
| 244. | Zee | 9 |
| 245. | Lazar Tanasijevic | 9 |
| 246. | Tejo Rio | 9 |
| 247. | Михаило Бошковић | 9 |
| 248. | JAYANTA KUMAR DAS ADHIKARI | 9 |
last 3 solved tasks
| | |
| --- | --- |
| Look carefully caricature and guess the name of musician. | |
| What will be the missing number? (2, 8, 27, 85, 260, ?, 2365) | |
| MATH PUZZLE: Can you replace the question mark with a number? | |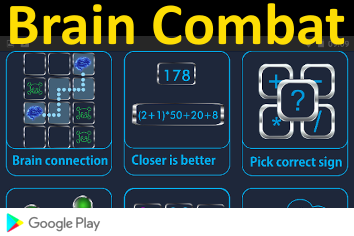 Magnus Gustaf Retzius
Died 21 Jul 1919 at age 76 (born 17 Oct 1842).Swedish anatomist and anthropologist best-known for his studies of the histology of the nervous system. Retzius' Das Menschenhirn, 2 vol. (1896; "The Human Brain") was perhaps the most important work written on the gross anatomy of the brain during the 19th century. He served as a professor of histology at the Karolinska Mediko-Kirurgiska Institutet, Stockholm (1877-1900), where he made important contributions to anatomical descriptions of the muscles of the eardrum, the bones of the middle ear, and the Eustachian tube. Retzius also made a useful study of ancient Swedish and Finnish skulls.
English School
Donald MacDonald from Scotland went to study at an English university and was living in the hall of residence with all the other students there. After he had been there a month, his mother came to visit him (no doubt carrying reinforcements of tatties, salt herring, oatmeal and whisky).
"And how do you find the English students, Donald?" she asked.
"Mother," he replied, "they're such terrible, noisy people. The one on that side keeps banging his head on the wall and won't stop. The one on the other side screams and screams all night."
"Oh Donald! How do you manage to put up with these awful noisy English neighbors?"
"Mother, I do nothing. I just ignore them. I just stay here quietly, playing my bagpipes."