Brain Teasers User Profile
Tejo Rio
short ranking list

| | | |
| --- | --- | --- |
| 204. | Zee | 9 |
| 205. | Lazar Tanasijevic | 9 |
| 206. | Tejo Rio | 9 |
| 207. | Михаило Бошковић | 9 |
| 208. | JAYANTA KUMAR DAS ADHIKARI | 9 |
last 3 solved tasks
| | |
| --- | --- |
| Look carefully caricature and guess the name of musician. | |
| What will be the missing number? (2, 8, 27, 85, 260, ?, 2365) | |
| MATH PUZZLE: Can you replace the question mark with a number? | |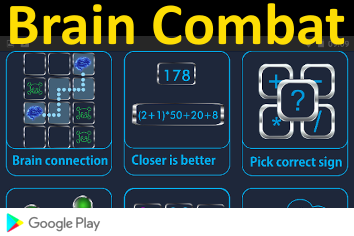 Charles Gerhardt
Born 21 Aug 1816; died 19 Aug 1856 at age 39. Charles (-Frédéric) Gerhardt was a French chemist who, with Auguste Laurent, developed a classification of organic compounds. Like most chemists he was aware that the dualistic system of Jöns Berzelius was unsatisfactory and tried to create an alternative. He adopted what became known as type theory in which he thought all organic compounds were based on four main types - hydrogen, hydrogen chloride, ammonia, and water. Organic compounds were referred to these types by replacing a hydrogen atom in one of these compounds by a radical (i.e., by a group of atoms). His idea was opposed by his contemporaries and was later abandoned, but it proved important in the subsequent rationalization of structural organic chemistry.
One day, a man at a restaurant...
One day, a man at a restaurant suddenly called out, "Help! My son's choking! He swallowed a quarter! Please, anyone! Help!"
A man from a nearby table stood up and announced that he was quite experienced at this sort of thing. He casually walked over, wrapped his arms around the boy's abdomen and squeezed.
Out popped the quarter.
The man then went back to his table as though nothing had happened.
"Thank you! Thank you!" the father cried. "Are you a paramedic?"
"No," replied the man. "I work for the IRS."