Brain Teasers User Profile
Fernando Rodriguez
short ranking list

| | | |
| --- | --- | --- |
| 284. | Dejan Mratinković | 3 |
| 285. | Marty Ray | 3 |
| 286. | Fernando Rodriguez | 3 |
| 287. | Nicole McLaren | 3 |
| 288. | Taylor R. Pye | 3 |
last 3 solved tasks
| | |
| --- | --- |
| Remove 4 letters from this sequence (SGAITEKWSAY) to reveal a familiar English word. | |
| What number goes into the empty square? | |
| Find the country and its capital city, using the move of a chess knight. First letter is B. Length of words in solution: 6,8. | |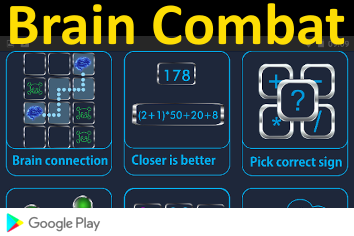 Stephan Endlicher
Born 24 Jun 1804; died 28 Mar 1849 at age 44.Austrian botanist who formulated a major system of plant classification. In 1830, he had issued his first botanical treatise, that on the flora of Pressburg. In 1836, he was curator of a museum botanical department, and in 1840, a professor of botany and director of the Botanical Garden of the University of Vienna. While a curator he united the various distinct herbaria into one scientifically arranged general herbarium, to which he contributed his own 30,000 species of plants. His classification remained until 1885. His botanical system is explained in his well-known and most important work: Genera plantarum secundum ordines naturales disposita (Vienna, 1836-50), a work regarded as one of the fundamental writings of systematized botany.
Back to the Honeymoon
A couple married thirty years were revisiting the same places they went to on their honeymoon. Driving through the secluded countryside, they passed a ranch with a tall deer fence running along the road.
The woman said, "Sweetheart, let's do the same thing we did here thirty years ago."
The guy stopped the car. His wife backed against the fence, and they made love like never before.
Back in the car, the guy says, "Darling, you sure never moved like That thirty years ago, or any time since that I can remember!"
The woman says, "thirty years ago that fence wasn't electrified!"