Brain Teasers User Profile
Бранко Пантелић
short ranking list

| | | |
| --- | --- | --- |
| 542. | ali mirzaie | 1 |
| 543. | Kyle Anderson | 1 |
| 544. | Бранко Пантелић | 1 |
| 545. | Jadranka Petrinic | 1 |
| 546. | Gordon Bennett | 1 |
last 3 solved tasks
| | |
| --- | --- |
| How much is 4x5? | |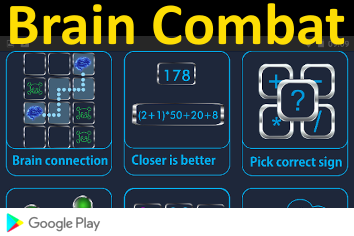 Charles Joseph Chamberlain
Born 23 Feb 1863; died 5 Feb 1943 at age 79.U.S. botanist whose major area of research was the cycad genera, palmlike, cone-bearing plants intermediate in appearance and structural features between tree ferns and palms. Before his work, little was known concerning the life histories, distribution, ecology, and diversity of cycads and other primitive seed plants. Making visits to Mexico, Fiji, New Zealand, Australia, and South Africa and Cuba (1904-22), Chamberlain collected specimens and gained information on critical stages in such plant development. Studying the primitive gymnosperms of the cycad family enabled him to postulate a course of evolutionary development for the spermatophyte (seed plant) ovule and embryo and led to speculation about a cycad origin for angiosperms (flowering plants).
Fast Car?
This man had just bought a brand new Ferrari F-50 and he was taking it for a cruise. He was stopped at a red light and this little boy on a moped stopped next to him and was at awe over the car. He asked the man if he could take a quick look inside and he agreed. Just as he was getting out of the car the boy asked the man how fast his car could go and he said
"oh, around 175-200. Want to see?"
Of course the boy nodded and waited for the light to turn green. When the light changed, the man took off at a very high rate of speed. As he was traveling down the road he saw a little light catching up with him and then flew right past him.
"no! it couldnt be the boy on the moped could it?" He asked to himself.
Then the light came flying back and went way behind him. The guy then realized that it indeed WAS the boy on the moped!
Then the light started to catch up with him again. He slowed down a bit to let the boy catch up so that he could find out exactly how he got the little bike to go that fast and in a stunned voice the boy looked at the man and said..
"Would you mind taking my suspenders off your rear view mirror?"