Brain Teasers User Profile
Luka Obradovic
short ranking list

| | | |
| --- | --- | --- |
| 705. | Ramesh Nayak | 0 |
| 706. | James Ray | 0 |
| 707. | Luka Obradovic | 0 |
| 708. | Marina Milutinovic | 0 |
| 709. | Tania Lei Hutchison | 0 |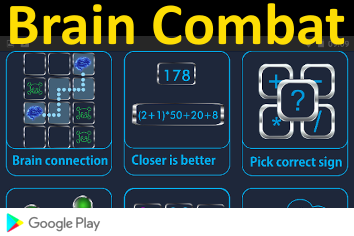 Giulio Natta
Born 26 Feb 1903; died 2 May 1979 at age 76.Italian chemist who contributed to the development of high polymers useful in the manufacture of films, plastics, fibres, and synthetic rubber. Along with Karl Ziegler of Germany, he was honoured in 1963 with the Nobel Prize for Chemistry for the development of Ziegler-Natta catalysts. Natta found that certain types of Ziegler catalysts lead to macromolecules with a spatially uniform structure, called isotactic chains. Whereas ordinary hydrocarbon chains are zigzaged, isotactic chains form helices with the side groups pointing outwards. Such polymers give rise to novel synthetic products. Examples are light but strong fabrics, and ropes which float on the water.
Soda Machine
One day a blonde went up to a soda machine, put in some money, and a soda came out. She got really excited and started to put more money into the machine. The more and more she did it, the more the soda came out.
After a while someone walked up to her and asked if they could please get a soda.
The blonde looked at them angrily and said: "Get out of my face, I'm winning!"