Brain Teasers User Profile
Mihajlo Mihajlo
short ranking list

| | | |
| --- | --- | --- |
| 107. | Mandy Martin | 64 |
| 108. | Hannah Wager | 64 |
| 109. | Mihajlo Mihajlo | 63 |
| 110. | Dolla Gem | 63 |
| 111. | Savanna Rose | 62 |
last 3 solved tasks
| | |
| --- | --- |
| How many squares do you see? | |
| Author: Nebojsa Jevtovic (Serbia) | |
| Who is the mysterious person in the picture? | |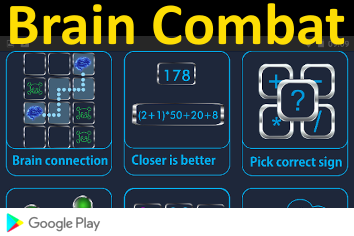 Chester F. Carlson
Died 19 Sep 1968 at age 62 (born 8 Feb 1906). Chester Floyd Carlson was an American physicist who invented xerography (22 Oct 1938), an electrostatic dry-copying process that found applications ranging from office copying to reproducing out-of-print books. The process involved sensitizing a photoconductive surface to light by giving it an electrostatic charge Carlson developed it between 1934 and 1938, and initially described it as electrophotography It was immediately protected by Carlson with an impenetrable web of patents, though it was not until 1944 that he was able to obtain funding for further development. In 1947 he sold the commercial rights for his invention to the Haloid Company, a small manufacturer of photographic paper (which later became the Xerox Corporation).
While on a road trip, an elder...
While on a road trip, an elderly couple stopped at a roadside restaurant for lunch. After finishing their meal, they left the restaurant and resumed their trip. When leaving, the elderly woman unknowingly left her glasses on the table. And, she didn't miss them until after they had been driving about twenty minutes. By then, to add to the aggravation, they had to travel quite a distance before they could find a place to turn around in order to return to the restaurant to retrieve her glasses.
All the way back, the elderly husband became the classic grouchy old man. He fussed and complained and scolded his wife relentlessly during the entire return drive. The more he chided her, the more agitated he became. He just wouldn't let up one minute.
To her relief, they finally arrived at the restaurant. And as the woman got out of the car and hurried inside to retrieve her glasses, the old geezer yelled to her, "While you're in there, you might as well get my hat".