Brain Teasers User Profile
Tran Nguyen Quoc Khang
short ranking list

| | | |
| --- | --- | --- |
| 512. | Gordon Bennett | 1 |
| 513. | Simon Adanu Ogiji | 1 |
| 514. | Tran Nguyen Quoc Khang | 1 |
| 515. | Nguyễn Tuấn | 1 |
| 516. | Sofija Vrebac | 1 |
last 3 solved tasks
| | |
| --- | --- |
| Remove 7 letters from this sequence (USPAITRKIOTDEISOM) to reveal a familiar English word. | |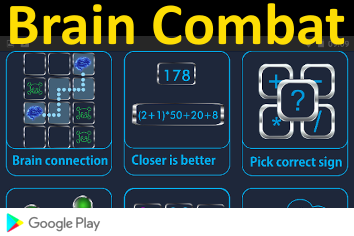 Solar eclipse movie
In 1925, a motion picture of a solar eclipse was taken by the U.S. Navy from the dirigible Los Angeles. The craft was at an elevation of about 4,500-ft and positioned about 19 miles east of Montauk Point, Long Island, NY. This give a view of a total eclipse of the sun that lasted just over 2-min. Four astronomical cameras and a spectrograph were used as well as two moving picture cameras. This was the first time in the U.S. that a dirigible had been used as a platform for observation of a total eclipse of the sun. The first U.S. attempt to photograph one from an aircraft 10 Sep 1923 was unsuccesful due to cloudy conditions, but on 28 Apr 1930, a flight over California sponsored by the U.S. Naval Observatory recorded a total solar eclipse.
No room at the inn
By the time the sailor pulled into a little town every hotel room was taken. "You've got to have a room somewhere," he pleaded. "Or just a bed, I don't care where."
"Well, I do have a double room with one occupant - an Air Force guy," admitted the manager, "and he might be glad to split the cost. But to tell you the truth, he snores so loudly that people in adjoining rooms have complained in the past.
I'm not sure it'd be worth it to you."
"No problem," the tired Navy man assured him. "I'll take it." The next morning, the sailor came down to breakfast bright-eyed and bushy tailed. "How'd you sleep?" asked the manager. "Never better." The manager was impressed. "No problem with the other guy snoring?" "Nope. I shut him up in no time," said the Navy guy.
"How'd you manage that?" asked the manager.
"He was already in bed, snoring away, when I came in the room," the sailor explained. "I went over, gave him a kiss on the cheek, and said, 'Goodnight beautiful,'
...and he sat up all night watching me."