Brain Teasers User Profile
Tran Nguyen Quoc Khang
short ranking list

| | | |
| --- | --- | --- |
| 395. | Gordon Bennett | 1 |
| 396. | Simon Adanu Ogiji | 1 |
| 397. | Tran Nguyen Quoc Khang | 1 |
| 398. | Nguyễn Tuấn | 1 |
| 399. | Sofija Vrebac | 1 |
last 3 solved tasks
| | |
| --- | --- |
| Remove 7 letters from this sequence (USPAITRKIOTDEISOM) to reveal a familiar English word. | |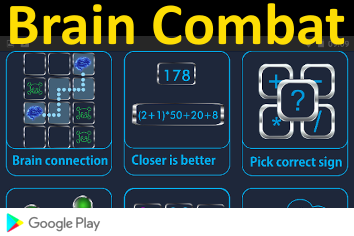 Alfred O. C. Nier
Born 28 May 1911; died 16 May 1994 at age 82.Alfred Otto Carl Nier was an American physicist whorefinedthe mass spectrometric process to distinguish isotopes. In 1934, with Lyman T. Aldrich he applied the decay of potassium-40 to argon-40 to measure the age of geological materials. He discovered (1936-38) a number of new isotopes of such low abundance they had not been previously detected, including S36, Ca46, Ca48, and Os186. Nier showed how the ratio of radioactive isotopes of uranium and its decay products was a second method to estimate the age of rocks. During WW-II, with others, he showed (1940) that the rarer uranium-235 undergoes fission, not common U-238. Thereafter, Nier was active in the separaton of these two isotopes, important in developing atomic bombs.
Mike Birbiglia: Fear the Most
I was living with a girl for a while. We worried about different things. One day, I was like, What do you fear the most? And she was like, I fear youll meet someone else, and youll leave me, and Ill be all alone. And she was like, What do you fear the most? And I was like, Bears.