Brain Teasers User Profile
kalyani lakshmi
short ranking list

| | | |
| --- | --- | --- |
| 369. | Hekigan | 2 |
| 370. | Colleen Atkinson | 2 |
| 371. | kalyani lakshmi | 2 |
| 372. | Rudy Van Rossen | 2 |
| 373. | kishore c.k | 2 |
last 3 solved tasks
| | |
| --- | --- |
| Can you find out how many matches are placed in the picture? | |
| The following months are coded in a certain way, which you need to find and then represent September in the coded format. | |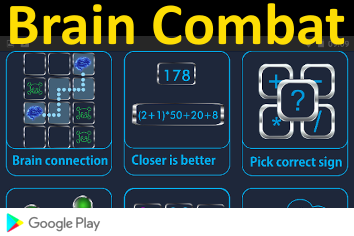 Shigefumi Mori
Born 23 Feb 1951.Japanese mathematician who has made important contributions to the field of algebraic geometry. His major work, in which he proved the existence of minimal models for all three-dimensional algebraic varieties (Jan 1988), has been dubbed Mori's Program. Within ten years since his first published paper, Mori had thereby completed what many said could never be done. In 1979, Mori published his first major results, a proof of the Hartshorne conjecture, which stated that a certain class of algebraic varieties are projective in nature. In other words, these varieties or sets of solutions to given polynomial equations could be described using projective geometry. He was awarded the Fields Medal in 1990 for his work in algebraic geometry.
The three wishes
One day, a man was walking down the street when he saw a genie lamp in a nearby alley. Excitedly, he picked it up and rubbed it. A genie came out and said, "I will grant you three wishes, Master!"
The man was so happy, his first wish was, "I want a billion dollars!!!!!!"
"Your wish has been granted, a billion dollars is now in your bank account."
The man was even happier. "I want a beautiful woman!"
"Your wish has been granted," the genie said and a beautiful woman appeared!
"This is great!" said the man. Not wanting to waste his last wish, he decided to think about it for awhile longer. "I can't think of another wish right now, can I tell you later?"
"Make it so, whenever you say your wish, it will be granted."
The next day, the man was driving down the road, as happy as ever. He heard a popular commercial song on the radio and decided to sing along with it.
"Oooooh, I wish I were an Oscar-Mayer weinerrr......"