Brain Teasers User Profile
kalyani lakshmi
short ranking list

| | | |
| --- | --- | --- |
| 411. | Hekigan | 2 |
| 412. | Colleen Atkinson | 2 |
| 413. | kalyani lakshmi | 2 |
| 414. | Rudy Van Rossen | 2 |
| 415. | kishore c.k | 2 |
last 3 solved tasks
| | |
| --- | --- |
| Can you find out how many matches are placed in the picture? | |
| The following months are coded in a certain way, which you need to find and then represent September in the coded format. | |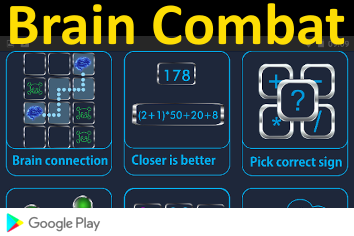 Franciscus Sylvius
Died 15 Nov 1672 at age 58 (born 15 Mar 1614).Dutch physician, chemist and physiologist who was the founder of the seventeenth century's "iatrochemical school of medicine," which related living processes to chemical reactions. Thus, Sylvius helped move medicine away from mysticism (with its "humours" of blood, phlegm and biles) and towards an approach based in physics and chemistry. Sylvius strongly supported Harvey's view of blood circulation, and viewed the body chemistry as a balance between base and acids, capable of neutralizing each other. Sylvius and his followers studied the digestive juices, with which they recognized saliva, and viewed digestion as a kind of fermenting process. He may also have organized the first university chemistry laboratory.
Dangerous food
A dietitian was once addressing a large audience in Chicago. "The material we put into our stomachs is enough to have killed most of us sitting here, years ago. Red meat is awful. Soft drinks erode your stomach lining. Chinese food is loaded with MSG, and none of us realizes the long-term harm caused by the germs in our drinking water."
"But there is one thing that is the most dangerous of all and we all have, or will, eat it. Can anyone here tell me what food it is that causes the most grief and suffering for years after eating it?"
A 75-year-old man in the front row stood up and said,
"Wedding cake."