Brain Teasers User Profile
kalyani lakshmi
short ranking list

| | | |
| --- | --- | --- |
| 424. | Hekigan | 2 |
| 425. | Colleen Atkinson | 2 |
| 426. | kalyani lakshmi | 2 |
| 427. | Rudy Van Rossen | 2 |
| 428. | kishore c.k | 2 |
last 3 solved tasks
| | |
| --- | --- |
| Can you find out how many matches are placed in the picture? | |
| The following months are coded in a certain way, which you need to find and then represent September in the coded format. | |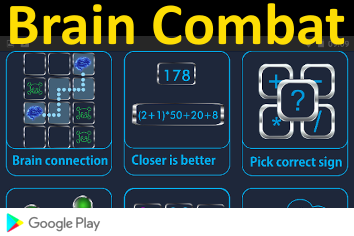 Philipp Lenard
Died 20 May 1947 at age 84 (born 7 Jun 1862). Philipp Eduard Anton von Lenard was a Hungarian-German physicist who received the 1905 Nobel Prize for Physics for his research on cathode rays. He discovered they could leave a cathode ray tube, penetrate thin metal sheets, and travel a short distance in the air, which would become conducting.. In 1902, he observed that a free electron (as in a cathode ray) must have at least a certain energy to ionize a gas by knocking a bound electron out of an atom. His estimate of the required ionization energy for hydrogen was remarkably accurate. Also in 1902, he showed that the photoelectric effect produces the same electrons found in cathode rays, that the photoelectrons are not merely dislodged from the metal surface but ejected with a certain amount of energy.
After a particularly poor game...
After a particularly poor game of golf, a popular club member skipped the clubhouse and started to go home. As he was walking to the parking lot to get his car, a policeman stopped him and asked, "Did you tee off on the sixteenth hole about 20 minutes ago?"
"Yes," the golfer responded.
"Did you happen to hook your ball so that it went over the trees and off the course?"
"Yes, I did. How did you know?" he asked.
"Well," said the policeman very seriously, "Your ball flew out onto the highway and crashed through a driver's windshield. The car went out of control, crashing into five other cars and a fire truck. The fire truck couldn't make it to the fire, and the building burned down. So, what are you going to do about it?"
The golfer thought it over carefully and responded... "I think I'll close my stance a little bit, tighten my grip and lower my right thumb."