Brain Teasers User Profile
JAYANTA KUMAR DAS ADHIKARI
short ranking list

| | | |
| --- | --- | --- |
| 269. | Tejo Rio | 9 |
| 270. | Михаило Бошковић | 9 |
| 271. | JAYANTA KUMAR DAS ADHIKARI | 9 |
| 272. | Robert Garrigos | 9 |
| 273. | Ang Yaz | 8 |
last 3 solved tasks
| | |
| --- | --- |
| Remove 3 letters from this sequence (ETUORESDAY) to reveal a familiar English word. | |
| MATH PUZZLE: Replace the question marks with a numbers and calculate product these numbers. | |
| Remove 5 letters from this sequence (UNIJMVERUSFITYY) to reveal a familiar English word. | |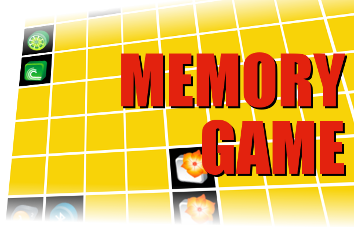 George Richards Minot
Died 25 Feb 1950 at age 64 (born 2 Dec 1885).American physician who received (with George Whipple and William Murphy) the Nobel Prize for Physiology or Medicine in 1934 for the introduction of a raw-liver diet to regenerate blood hemoglobin in the treatment of pernicious anemia, which was previously an invariably fatal disease. Later, he helped develop liver extract for oral use (now replaced by vitamin B12 injections). Earlier, during WW I, at the suggestion of Alice Hamilton, pioneer in industrial medicine at Harvard, Minot had investigated the anemia occurring among New Jersey ammunition workers. From studies of their blood, he found that the trinitrotoluene (TNT) used to fill shells acted as a poison, causing destruction of red cells, often producing anemia.
Devil at the congregation
One bright, beautiful Sunday morning, everyone in the tiny town of Johnstown got up early and went to the local church. Before the services started, the townspeople were sitting in their pews and talking about their lives and their families.
Suddenly, the Devil himself appeared at the front of the congregation. Everyone started screaming and running for the front entrance, trampling each other in a frantic effort to get away from evil incarnate.
Soon everyone was evacuated from the Church, except for one elderly gentleman who sat calmly in his pew, not moving, seemingly oblivious to the fact that God's ultimate enemy was in his presence. Now this confused Satan a bit, so he walked up to the man and said, "Don't you know who I am?"
The man replied "Yep, sure do."
Satan asked "Aren't you afraid of me?"
"Nope, sure ain't," said the man.
Satan was a little perturbed at this and queried "Why aren't you afraid of me?"
The man calmly replied "Been married to your sister for over 48 years."