Brain Teasers User Profile
ranvijay singh
short ranking list

| | | |
| --- | --- | --- |
| 176. | Mustafa Pomakoğlu | 22 |
| 177. | Suzette Gorrell | 21 |
| 178. | ranvijay singh | 21 |
| 179. | Aleksandra Rastić Šopen | 21 |
| 180. | Aminjon Bozorov | 21 |
last 3 solved tasks
| | |
| --- | --- |
| FUNNY MATH: What is 7+3? :) | |
| Look at the series (2378, 4994, 6116), determine the pattern, and find the value of the next number! | |
| In a certain code, TRIPPLE is written as SQHOOKD. How is DISPOSE written in that code? | |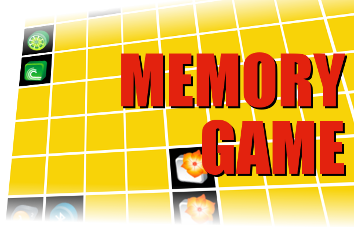 Seigneur (lord) De La Bigotiere François Viète
Died 13 Dec 1603 (born 1540).French mathematician who introduced the first systematic algebraic notation and contributed to the theory of equations. As Henry IV's cryptographer, he broke an elaborate cipher used by Spanish agents. In algebra, he made a number of innovations in the use of symbolism and several technical terms still in use (e.g., coefficient) were introduced by him. By using algebraic rather than geometric methods, Viète was able to solve a number of geometrical problems. In his In artem analyticam isagoge (1591) Viète introduced such basic algebraic conventions as using letters to represent both known and unknown quantities, while improving the notation for the expression of square and cubic numbers.
All I Need is a Miracle
A woman was walking along the beach when she stumbled upon a genie's lamp. She picked it up and rubbed it. Lo-and-behold a genie appeared. The amazed woman asked if she got three wishes.
The Genie said, "Nope. Due to inflation, constant downsizing, low wages in third-world countries and fierce global competition, I can only grant you one wish. So, what'll it be?"
The woman didn't hesitate. She said, "I want peace in the Middle East. See this map? I want these countries to stop fighting with each other."
The Genie looked at the map and exclaimed, "Gadzooks, lady! These countries have been at war for thousands of years. I'm good, but not THAT good! I don't think it can be done. Make another wish."
The woman thought for a minute. She said, "Well, I've been trying to find the right husband. You know, one that's considerate and fun, likes to cook and helps with the housecleaning, has a great sense of humor and gets along with my family, doesn't watch sports all the time and is faithful. That's what I wish for. A good mate."
The Genie let out a long sigh and said, "Let me see that map again."