Brain Teasers User Profile
Digvijay Singh
short ranking list

| | | |
| --- | --- | --- |
| 174. | Baxtbek Ibroximov | 20 |
| 175. | Nenad Golubovic | 19 |
| 176. | Digvijay Singh | 19 |
| 177. | Radmila Gavrilov | 19 |
| 178. | Gemini Tay | 19 |
last 3 solved tasks
| | |
| --- | --- |
| MATH PUZZLE: Can you replace the question mark with a number? | |
| If you look at the number on my face you won't find thirteen anyplace. | |
| Find the missing number | |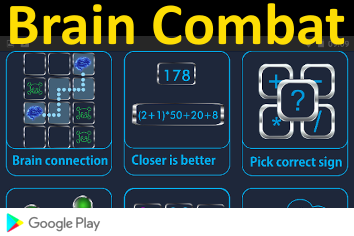 Gustav Theodor Fechner
Died 18 Nov 1887 at age 86 (born 19 Apr 1801). German physicist and philosopher who was a key figure in the founding of psychophysics, the science concerned with quantitative relations between sensations and the stimuli producing them. He formulated the rule known as Fechner's law, that, within limits, the intensity of a sensation increases as the logarithm of the stimulus. He also proposed a mathematical expression of the theory concerning the difference between two stimuli, advanced by E. H. Weber. (These are now known to be only approximately true. However, as long as the stimulus is of moderate intensity, then the laws will give us a good estimate.) Under the name "Dr. Mises" he also wrote humorous satire. In philosophy he was an animist, maintaining that life is manifest in all objects of the universe.
Jonah's Fate
After hearing the story of Jonah at Sunday School, a little girl repeated the story at school on Monday.
Her teacher said it was physically impossible for a whale to swallow a human because, even though it is a very large mammal, its throat is very small.
The little girl said, "But how can that be? Jonah was swallowed by a whale."Irritated, the teacher reiterated that a whale could not swallow a human. "It is physically impossible!" she said.
Undaunted, the little girl said, "Well, when I get to heaven I will ask Jonah."
To this, the teacher said, "What if Jonah went to hell?"
The little girl replied, "Then YOU ask him!"