Brain Teasers User Profile
Tomislav Ćirković
short ranking list

| | | |
| --- | --- | --- |
| 356. | Zoran Obradovic | 1 |
| 357. | Melanie Long | 1 |
| 358. | Tomislav Ćirković | 1 |
| 359. | Tangiora Love | 1 |
| 360. | s castillo | 1 |
last 3 solved tasks
| | |
| --- | --- |
| A hapless young Viking who aspires to hunt dragons becomes the unlikely friend of a young dragon himself, and learns there may be more to the creatures than he assumed. Film was made in 2010. | |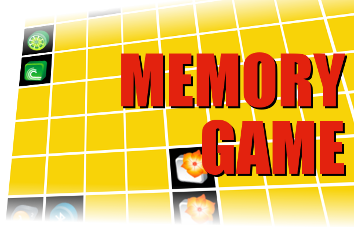 Rudolph Leo B. Minkowski
Born 28 May 1895; died 4 Jan 1976 at age 80.German astronomer who studied spectra, distributions, and motions of planetary nebulae and more than doubled the number known. He investigated novae and supernovae and their remnants, especially the the physics and expansion of the Crab Nebula (a pulsar remnant). With Walter Baade, Minkowski divided supernovae into Types I and II on the basis of spectral characteristics and they identified optical counterparts of many of the early radio sources, including Cygnus A, Virgo A (M87), Perseus A (NGC 1275), and Centaurus A (NGC 5128). Just before retirement he found what was for years the largest known redshift in a galaxy. He was awarded the Bruce Medal in 1961 for distinguished services to astronomy.
Lightbulb Joke Collection 12
Q: How many journalists does it take to screw in a lightbulb?
A: Three. One to report it as an inspired government program to bring light to the people, one to report it as a diabolical government plot to deprive the poor of darkness, and one to win a pulitzer prize for reporting that Electric Company hired a lightbulb assassin to break the bulb in the first place.
Q: How many computer journalists does it take to screw in a light bulb?
A: Five-one to write a review of all the existing light bulbs so you can decide which one to buy, another one to write a remarkably similar one in another magazine the next month, a third to have a big one come out on glossy paper two months later that is by then completely out of date, a fourth to hint in his/her column that a completely new and updated bulb is coming out, and the fifth to report a rumor that that new bulb is shipping with a virus.
Q: How many GLC workers does it take to change a lightbulb ?
A: Four. One to do it and three to go round putting up posters announcing that the GLC, working for London, is going to change the lightbulb.
Q: How many city planners does it take to screw in a light bulb?
A: Six - four to write an extensive study recommending a three-way 100/200/250 watt light bulb, one to write an article in the newspaper praising the study, and one to put in a 10 watt blub instead.