Brain Teasers User Profile
Hannah Wanja
short ranking list

| | | |
| --- | --- | --- |
| 248. | Elizabeth Waweru | 11 |
| 249. | jarod boudreau | 11 |
| 250. | Hannah Wanja | 11 |
| 251. | Billy Chia | 11 |
| 252. | Suhasini Viswanathan C | 11 |
last 3 solved tasks
| | |
| --- | --- |
| If 6bab2 - 51164 = 1256c find number abc. Multiple solutions may exist. | |
| If 1948b - 1a8c0 = 2a1b find number abc. Multiple solutions may exist. | |
| Find 1 of 7 Words Hidden in the Picture. | |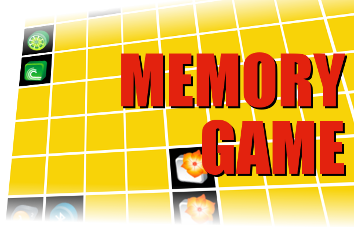 Marshall Hall
Born 18 Feb 1790; died 11 Aug 1857 at age 67. English physiologist who was the first to advance a scientific explanation of reflex action. Although Hall earned his living as a practitioner, he was deeply interested in experimentation. A prolific writer, he wrote 19 books and more than 150 papers. Between 1824 and 1830, Hall published several papers and a book on the consequences of blood-letting. Hall published a pioneering book (1817) on diagnosis. In 1833, Hall described the mechanism by which a stimulus can produce a response independently of sensation or volition and coined the term "reflex" in the biological context. For the first time, the concept of the reflex arc was adopted as a basic mechanism of nervous disease, thus Hall may be called "the father of modern neurology."
The best 2018 Oscars jokes
"Put the kettle on. I'm bringing Oscar home"
Gary Oldman paid tribute to his 98-year-old mother in his acceptance speech for best actor, telling her: "Thank you for your love and your support. Put the kettle on. I'm bringing Oscar home."
Lupita Nyong'o and Kumail Nanjiani, were joking about being actors with unpronouncable names. Nanjiani explained that his real name was Chris Pine. "You can imagine how annoyed I was when the white Chris Pine showed up," he said.
Let's not have THAT again this year
"This year when you hear your name called, don't get up right away. Give us a minute, we don't want another thing. What happened last year was unfortunate.""
"The Shape of Water"
"We will remember this year as the year men screwed up so badly, women started dating fish."
Get a clue Hollywood
"Here's how clueless Hollywood is about women. We made a movie called 'What Women Want' and it starred Mel Gibson. That's all you need to know."
Not all about the money "In fact, of the nine best picture nominees only two made more than $100 million. But that's not the point. We don't make films like 'Call Me By Your Name' for money. We make them to upset Mike Pence."