Brain Teasers User Profile
Sanford Arbogast
short ranking list

| | | |
| --- | --- | --- |
| 514. | Christopher Lamke | 1 |
| 515. | Vinita Sangwan | 1 |
| 516. | Sanford Arbogast | 1 |
| 517. | Saurabh Sharma | 1 |
| 518. | Lynette Drummond | 1 |
last 3 solved tasks
| | |
| --- | --- |
| There are 6 words hidden in the picture, can you find 1 of 6? | |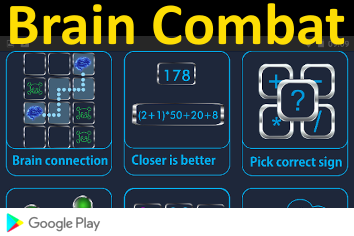 Polaris missile test
In 1960, the submerged USS George Washington off the coast of Cape Canaveral, Fla., executed the first test launch of a pair of Polaris missile from a submarine at sea. The target was more than 1,100 miles away. The Polaris has a designed range of 1,500 nautical miles and is capable of being launched when the submarine is hidden far below the surface. The George Washington was the first Fleet Balistic Missile submarine. Fitted with 16 tubes for Polaris A1 missile, the submarine was commissioned 30 Dec 1959, and de-commissioned 24 Jan 1985. The "Georgefish" and her crews made 55 deterrence patrols in both the Atlantic and Pacific oceans in her 25 year career.
A guy goes to see the doctor...
A guy goes to see the doctor, because he's a little too well-endowed. In fact, it's 25 inches long and he can't get any women to have sex with him.
Anyway, the doctor says there's nothing he can do medically, but recommends a witch doctor that he thinks might be able to help.
The witch doctor takes a look at the problem and tells him to go to a particular pond, deep in the forest, and talk to a frog that lives there. "Ask the frog to marry you and each time the frog says no, you'll be 5 inches shorter."
Worth a try, he thinks, and off he dashes into the forest. He finds the pond and sees the frog on the other side, sitting on a log. "Frog, will you marry me?"
The frog looks at him, disinterested at best, and calls back, "No."
The guy looks down and sure enough, he's 5 inches shorter. Hey, this is great he thinks -- let's try that again. "Will you marry me?"
The frog rolls his eyes, and shouts back again, "No!"
Zappo! -- the guy's down to 15 inches. Well, that's still a bit excessive, he thinks. Down another 5 would be perfect. So he calls across again, "Frog, will you marry me?"
The irritated frog yells back, "Look..how many times do I have to tell you? No, No, NO!"