Brain Teasers User Profile
kadirveluselvaraju kadirveluselvaraju
short ranking list

| | | |
| --- | --- | --- |
| 272. | Daniel Petta | 4 |
| 273. | James Jefferson | 4 |
| 274. | kadirveluselvaraju kadirveluselvaraju | 4 |
| 275. | Nawal A. Hady | 4 |
| 276. | Shohruh Ismoilov | 4 |
last 3 solved tasks
| | |
| --- | --- |
| Determine the value of the number ABCDE | |
| Find the 8 letters word. Word may go in all 8 directions. | |
| Find the first and the last name of a famous person. Text may go in all 8 directions. | |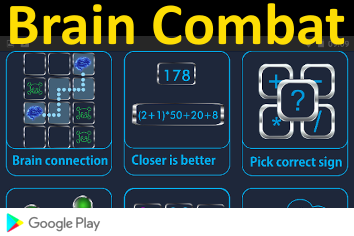 Snow melting apparatus
In 1890, black American inventor Frank J. Farrell of New York City was issued a patent for an "Apparatus for melting snow" to be placed in a street gutter (No. 428,670). The box-shaped apparatus was designed so that the upper surface, a removeable cover, formed a portion of the bed of a street gutter. Inside, a duct for heated fluid had openings under a perforated tray, and drain holes. Steam could be supplied from an adjacent house. An automatic steam trap using a float-ball prevented the waste of live steam. The patent described that snow would be thrown upon the surface tray to be melted; the perforated tray caught sticks and stones. Earlier in the year, he patented a steam trap. He patented eight valves between 1890 and 1893.
Expensive Barbie!
A man was driving home from work one evening when he suddenly realized that it was his daughter's birthday and he hadn't yet bought her a gift.
So, the man rushed off to the nearest toy store and asked the sales clerk, "How much is that Barbie in the window?"
The sales clerk replied in a condescending tone, "Which Barbie? We have Barbie Goes to the Gym for $19.95, Barbie Goes to the Ball for $19.95, Barbie Goes Shopping for $19.95, Barbie Goes to the Beach for $19.95, Barbie Goes Nightclubbing for $19.95, and Divorce Barbie for $265.00."
The overwhelmed man asked, "Why is the Divorced Barbie $265.00 and all the others are only $19.95?"
"That's obvious!" said the sales clerk. "Divorce Barbie comes with Ken's house, Ken's car, Ken's boat, Ken's furniture..."