Brain Teasers User Profile
Shatheesh Chandramohan
short ranking list

| | | |
| --- | --- | --- |
| 151. | jim white | 31 |
| 152. | Ali Monita Coicá | 31 |
| 153. | Shatheesh Chandramohan | 29 |
| 154. | Natasa Ilkic | 29 |
| 155. | Paul Duggan | 28 |
last 3 solved tasks
| | |
| --- | --- |
| Remove 5 letters from this sequence (COPELNOCKIL) to reveal a familiar English word. | |
| Find the 10 letters word. Word may go in all 8 directions. | |
| Background picture associated with the solution. | |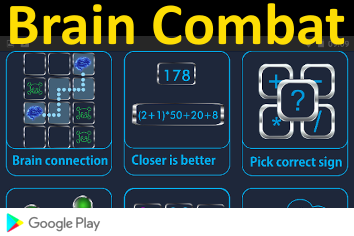 Alan B. Shepard Jr.
Born 18 Nov 1923; died 21 Jul 1998 at age 74.Alan Bartlett Shepard, Jr. was an American astronaut who was America's first man in space and one of only 12 humans who walked on the Moon. Named as one of the nation's original seven Mercury astronauts in 1959, Shepard became the first American into space on 5 May 1961, riding a Redstone rocket on a 15-minute suborbital flight that took him and his Freedom 7 Mercury capsule 115 miles in altitude and 302 miles downrange from Cape Canaveral, FL. (His flight came three weeks after the launch of Soviet cosmonaut Yuri Gagarin, who on 12 Apr 1961, became the first human space traveler on a one-orbit flight lasting 108 minutes.) Although the flight of Freedom 7 was brief, it was a major step for the U.S. in a race with the USSR.
Jonah's Fate
After hearing the story of Jonah at Sunday School, a little girl repeated the story at school on Monday.
Her teacher said it was physically impossible for a whale to swallow a human because, even though it is a very large mammal, its throat is very small.
The little girl said, "But how can that be? Jonah was swallowed by a whale."Irritated, the teacher reiterated that a whale could not swallow a human. "It is physically impossible!" she said.
Undaunted, the little girl said, "Well, when I get to heaven I will ask Jonah."
To this, the teacher said, "What if Jonah went to hell?"
The little girl replied, "Then YOU ask him!"