Brain Teasers User Profile
RAJAYOGAN P
short ranking list

| | | |
| --- | --- | --- |
| 207. | Dejan Đoša Čović | 16 |
| 208. | cutecuddles1 | 16 |
| 209. | RAJAYOGAN P | 16 |
| 210. | adhi kurniawan | 16 |
| 211. | Chatchai Khumtaveeporn | 16 |
last 3 solved tasks
| | |
| --- | --- |
| MATH PUZZLE: Can you replace the question mark with a number? | |
| NUMBERMANIA: Calculate the number 3315 using numbers [8, 8, 7, 3, 98, 572] and basic arithmetic operations (+, -, *, /). Each of the numbers can be used only once. | |
| MATH PUZZLE: Can you replace the question mark with a number? | |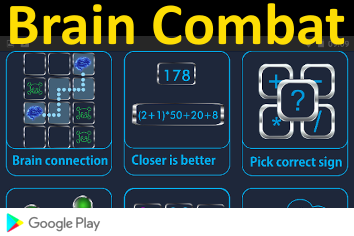 Christian Freiherr von Wolff
Born 24 Jan 1679; died 9 Apr 1754 at age 75.(baron) German philosopher, mathematician, and scientist who worked in many subjects but who is best known as the German spokesman of the Enlightenment, the 18th-century philosophical movement characterized by Rationalism. Wolff's first interest was mathematics. Though he made no original contribution to the discipline, he was important in the teaching of mathematics and instrumental in introducing the new mathematics into German universities. Later, as a philosopher, he developed the most impressive coherent system of his century. Thoroughly eclectic, influenced by Leibniz and Descartes, yet he continued fundamental themes of Aristotle. His system was important in making the discoveries of modern science known in Germany.
A film crew was on location de...
A film crew was on location deep in the desert. One day, an old Indian went up to the director and said, "Tomorrow storm." The next day there was a sandstorm.
Several days later, the Indian went up to the director and said, "Tomorrow rain." The next day it rained for the entire day.
"This Indian is amazing," said the director. He told his secretary to hire the Indian to predict the weather. However, after several successful predictions, the old Indian failed to show up for a couple of weeks.
Finally, the director sent for him. "I have a big scene to shoot tomorrow," the director said, "and I'm counting on you. What will the weather be like?"
"Not know," replied the Indian, shrugging his shoulders. "Radio broken!"