Brain Teasers User Profile
chmanish aol
short ranking list

| | | |
| --- | --- | --- |
| 464. | Ashok Ashok | 2 |
| 465. | mellowh Mas! | 2 |
| 466. | chmanish aol | 2 |
| 467. | Lisa Ortiz | 2 |
| 468. | Suvo Roy | 2 |
last 3 solved tasks
| | |
| --- | --- |
| MATH PUZZLE: Can you replace the question mark with a number? | |
| If 29ca3 + 29ba3 = a880c find number abc. Multiple solutions may exist. | |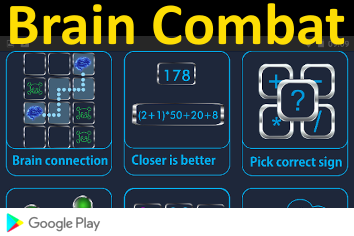 Aluminium isolated
In 1886, Charles M. Hall, a young U.S. chemist, completed his electrolytic process for the separation of aluminum from its ore, a mere eight months since he graduated from college. He dissolved the alumina ore in a bath of cryolyte (a mineral containing flourine, sodium and aluminum) and passed electric current through the solution. The process he patented (2 Apr 1889) was the first to become an inexpensive, commercial application. Production began in Nov 1888 by the Pittsburgh Reduction Company started , which later became ALCOA, the Aluminum Company of America.
Irish Marriage Jokes
Paddy was an inveterate drunkard. The priest met him one day, and gave him a strong lecture about drink.
He said, "If you continue drinking as you do, you'll gradually get smaller and smaller, and eventually you'll turn into a mouse."
This frightened the life out of Paddy. He went home that night, and said to his wife, "Bridget....if you should notice me getting smaller and smaller, will ye kill that blasted cat?"

A surgeon and an architect, both English, were joined by an Irish politician, and all fell to arguing as to whose profession was the oldest.
Said the surgeon, "Eve was made from Adam's rib, and that surely was a surgical operation."
"Maybe," said the architect, "but prior to that, order was created out of chaos, and that was an architectural job."
"Shure now," interrupted the politician, "but somebody created the chaos first."