Brain Teasers User Profile
chmanish aol
short ranking list

| | | |
| --- | --- | --- |
| 471. | Ashok Ashok | 2 |
| 472. | mellowh Mas! | 2 |
| 473. | chmanish aol | 2 |
| 474. | Lisa Ortiz | 2 |
| 475. | Suvo Roy | 2 |
last 3 solved tasks
| | |
| --- | --- |
| MATH PUZZLE: Can you replace the question mark with a number? | |
| If 29ca3 + 29ba3 = a880c find number abc. Multiple solutions may exist. | |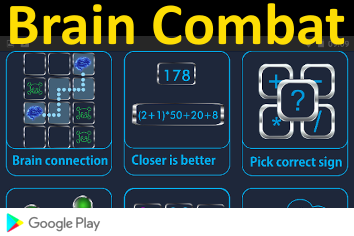 Dennis Robert Hoagland
Born 2 Apr 1884; died 5 Sep 1949 at age 65.American plant physiologist who was an authority on plant and soil interactions. He recognized early that the complex problems of soil and plant interrelations must be studied with rigid experimental control and the isolation of individual variables. Thus, he perfected the water-culture technique for growing plants without soil, which nutrient solution is still in plant physiology research. He collected much data on the influence of oxygen, temperature, light, and other factors on ion absorption by roots. In the late 1930's, he adopted radioactive isotopes as tracers. In his fieldwork on soil chemistry he studied zinc, potassium, and phosphate deficiencies of fruit trees in California. He influenced further intensive study of aspects of micronutrients (trace elements).
Cotton Candy
So this old man is walking down the street in Brooklyn.
He sees a young boy sitting on the street in front of a candy shop, shoving sweets in his mouth as fast as possible.
The man walks up to the boy and says "You know son, it's really not healthy to eat all that candy."
The kid looks up at him and says, "You know my grandfather lived to be 97 years old."
The man replies "Oh and did he eat a lot of candy?" The kid looks at him and says "No, but he minded his own fucking business."