Brain Teasers User Profile
chmanish aol
short ranking list

| | | |
| --- | --- | --- |
| 330. | Ashok Ashok | 2 |
| 331. | mellowh Mas! | 2 |
| 332. | chmanish aol | 2 |
| 333. | Lisa Ortiz | 2 |
| 334. | Eric Mosqueda | 2 |
last 3 solved tasks
| | |
| --- | --- |
| MATH PUZZLE: Can you replace the question mark with a number? | |
| If 29ca3 + 29ba3 = a880c find number abc. Multiple solutions may exist. | |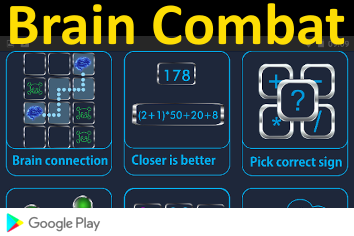 Max Abraham
Born 26 Mar 1875; died 16 Nov 1922 at age 47.German physicist whose life work was almost all related to Maxwell's theory. The text he wrote was the standard work on electrodynamics in Germany for a long time. Throughout his life, he remained strongly opposed to Einstein's Theory of Relativity, objecting to its postulates which he felt were contrary to classical common sense. He further held that the experimental evidence did not support that theory. In 1902, he had developed a theory of the electron in which he held that an electron was a perfectly rigid sphere with a charge distributed evenly over its surface. He also believed in the ether theory, thought that future astronomical data would validate it, and thus relativity was not in fact a good description of the real world.
Goldfish burial
Little eight-year-old Nancy was in the garden filling in a hole when her neighbor peered over the fence. Interested in what the youngster was doing, he asked: "What are you doing there, Nancy?"
"My goldfish died," Nancy sobbed. "And I've just buried him."
The obnoxious neighbor laughed and said condescendingly: "That's a really big hole for a little goldfish, don't you think?"
Nancy patted down the last heap of earth with her shovel and replied: "That's because he's inside your cat."