Brain Teasers User Profile
Samkarran Persad
short ranking list

| | | |
| --- | --- | --- |
| 267. | KD P | 8 |
| 268. | Hossein Saatian | 7 |
| 269. | Samkarran Persad | 7 |
| 270. | Adam Saville | 7 |
| 271. | Michael Dixon | 7 |
last 3 solved tasks
| | |
| --- | --- |
| Keen young Raymond Avila joins the Internal Affairs Department of the Los Angeles police. He and partner Amy Wallace are soon looking closely at the activities of cop Dennis Peck whose financial holdings start to suggest something shady. Indeed Peck is involved in any number of dubious or downright criminal activities. He is also devious, a womaniser, and a clever manipulator, and he starts to turn his attention on Avila. Film was made in 1990. | |
| Set in unoccupied Africa during the early days of World War II: An American expatriate meets a former lover, with unforeseen complications. Film was made in 1942. | |
| When soldiers in World War I refuse to continue with an impossible attack, their superior officers decide to make an example of them. Film was made in 1957. | |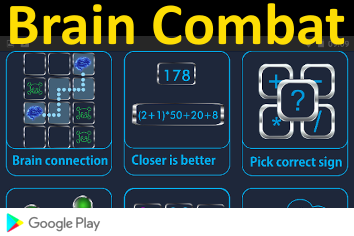 Robert Koch
Born 11 Dec 1843; died 27 May 1910 at age 66. (Heinrich Hermann) Robert Koch was a German physician, a founder of the science of bacteriology, who discovered the tubercle bacillus (1882) and the cholera bacillus (1883). He studied bubonic plague in Bombay (1897) and malaria and sleeping sickness in Africa. In addition Koch investigated tropical dysentery, and the Egyptian eye disease (trachoma), and typhus recurrens in tropical Africa. He also carried out work of exceptional importance concerning destructive tropical cattle diseases, such as rinderpest, Surra disease, Texas fever, coast fever in cattle and the trypanosome disease carried by the tsetse fly. He won the Nobel Prize for Physiology or Medicine in 1905, "for his investigations and discoveries in relation to tuberculosis."
Being the boss
A henpecked husband was advised by a psychiatrist to assert himself. "You don't have to let your wife bully you," he said. "Go home and show her you're the boss."
The husband decided to take the doctor's advice. He went home, slammed the door, saw his wife and growled, "From now on you're taking orders from me. I want my supper right now, and after you get it on the table, go upstairs and lay out my clothes. Tonight I am going out with the boys. You are going to stay at home where you belong. Another thing, you know who is going to tie my bow tie?"
"I certainly do," said his wife calmly, "the undertaker."