Brain Teasers User Profile
Samkarran Persad
short ranking list

| | | |
| --- | --- | --- |
| 286. | Sherly Clement | 8 |
| 287. | Hossein Saatian | 7 |
| 288. | Samkarran Persad | 7 |
| 289. | Adam Saville | 7 |
| 290. | Michael Dixon | 7 |
last 3 solved tasks
| | |
| --- | --- |
| Keen young Raymond Avila joins the Internal Affairs Department of the Los Angeles police. He and partner Amy Wallace are soon looking closely at the activities of cop Dennis Peck whose financial holdings start to suggest something shady. Indeed Peck is involved in any number of dubious or downright criminal activities. He is also devious, a womaniser, and a clever manipulator, and he starts to turn his attention on Avila. Film was made in 1990. | |
| Set in unoccupied Africa during the early days of World War II: An American expatriate meets a former lover, with unforeseen complications. Film was made in 1942. | |
| When soldiers in World War I refuse to continue with an impossible attack, their superior officers decide to make an example of them. Film was made in 1957. | |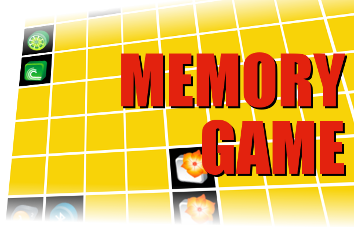 Baron Clemens von Pirquet
Died 28 Feb 1929 at age 54 (born 12 May 1874). Austrian physician who originated a skin test for tuberculosis that bears his name, a classic diagnostic test in which tuberculin is applied to a superficial abrasion of the skin of the arm. In 1906 he noticed that patients who had received injections of horse serum or smallpox vaccine usually had quicker, more severe reactions to second injections. While studying the symptoms of cowpox vaccination, he also developed a new theory about the incubation time of infectious diseases and the formation of antibodies. In 1909 he published the results of a series of tuberculin tests of inhabitants of Vienna that showed that 70% of the children tested had been infected by tuberculosis by age 10, and over 90% at age 14. He also studied infant nutrition.
Redneck Been Here?
Ways to tell if a redneck has been working on a computer
10. The monitor is up on blocks.
9. Outgoing faxes have tobacco stains on them.
8. The six front keys have rotted out.
7. The extra RAM slots have Dodge truck parts installed in them.
6. The numeric keypad only goes up to six.
5. The password is "Bubba".
4. The CPU has a gun rack mount.
3. There is a Skoal can in the CD-ROM drive.
2. The keyboard is camouflaged.
And, The Number One Way To Tell If A Redneck Has Been Working On A Computer...
The mouse is referred to as a "critter".