Brain Teasers User Profile
Saeed Haj
short ranking list

| | | |
| --- | --- | --- |
| 163. | Khoi Nguyen | 17 |
| 164. | Taylor Hysmith | 17 |
| 165. | Saeed Haj | 17 |
| 166. | Andrew John McKechnie | 16 |
| 167. | John Callahan | 16 |
last 3 solved tasks
| | |
| --- | --- |
| How many cigarettes do you see in this picture? | |
| I can kill people, or cause great pain. You eat me. I can mean you're crazy. I hold things together. I help climbers stay safe. I can replace a swear. And I'm on a violin. What am I? | |
| What invention lets you look right through a wall? | |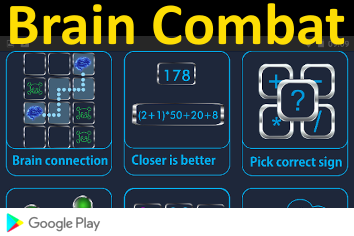 Glenn L. Martin
Born 17 Jan 1886; died 4 Dec 1955 at age 69.Glenn Luther Martin was an American aeronaut and inventor whosebombersand flying boats played important roles in WW II. His first planes were built in collaboration with mechanics from his auto shop, working in a disused church building that Martin rented. In 1909, Martin made his first successful flight; by 1911 he numbered among the most famous of the "pioneer birdmen."He incorporated the Glenn L. Martin Aircraft Company in 1912 as a manufacturer, and remained for forty years the senior aircraft manufacturer in the U.S. The vast majority of the more than 11,000 planes built by the company before it ceased producing aircraft in 1960, Martin Bombers pioneered the doctrine of airpower in the 1920's to 1930's and served in all theaters in World War II.
Helping your father
A clergyman walking down a country lane and sees a young farmer struggling to load hay back onto a cart after it had fallen off.
"You look hot, my son," said the cleric. "why don't you rest a moment, and I'll give you a hand."
"No thanks," said the young man.
"My father wouldn't like it."
"Don't be silly," the minister said.
"Everyone is entitled to a break. Come and have a drink of water."
Again the young man protested that his father would be upset. Losing his patience, the clergyman said, "Your father must be a real slave driver. Tell me where I can find him and I'll give him a piece of my mind!"
"Well," replied the young farmer, "he's under the load of hay."