Brain Teasers User Profile
Nitin Agarwal
short ranking list

| | | |
| --- | --- | --- |
| 222. | Je Re | 12 |
| 223. | Mary Rose Brownie | 12 |
| 224. | Nitin Agarwal | 12 |
| 225. | Paul Peeters | 12 |
| 226. | Gia Linh Luu | 12 |
last 3 solved tasks
| | |
| --- | --- |
| Can you count the number of squares in the picture? | |
| MATH PUZZLE: Can you replace the question mark with a number? | |
| What number should fill in the blank? (8, 43, 11, 41, ?, 39, 17) | |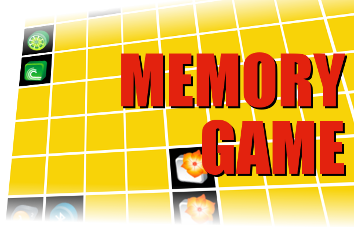 Charles Frederick Cross
Born 11 Dec 1855; died 15 Apr 1935 at age 79.English chemist who, with Edward Bevan and Clayton Beadle, discovered cellulose could be produced (1891) by the dissolution of cellulose xanthate in dilute sodium hydroxide. Although cellulose had previously been made by others, this type of cellulose is the most popular type in use today. It was a syrupy yellow liquid. In 1892, Cross worked out a method for dissolving cellulose in carbon disulphide (producing a solution he called viscose) which could be squirted out of fine holes. As the solvent evaporated, a fine fibre was formed which became known as viscose rayon (or simply viscose). By 1908, the viscose was also used extruded through a narrow slit to produce thin, transparent sheets of cellophane.
MONDAY: It's fun to cook for...
MONDAY: It's fun to cook for Tom. Today I made angel food cake. The recipe said beat 12 eggs separately. The neighbors were nice enough to loan me some extra bowls.
TUESDAY: Tom wanted fruit salad for supper. The recipe said serve without dressing. So I didn't dress. What a surprise when Tom brought a friend home for supper.
WEDNESDAY: A good day for rice. The recipe said wash thoroughly before steaming the rice. It seemed kind of silly but I took a bath anyway. I can't say it improved the rice any.
THURSDAY: Today Tom asked for salad again. I tried a new recipe. It said prepare ingredients, lay on a bed of lettuce one hour before serving. Tom asked me why I was rolling around in the garden.
FRIDAY: I found an easy recipe for cookies. It said put the ingredients in a bowl and beat it. There must have been something wrong with this recipe. When I got back, everything was the same as when I left.
SATURDAY: Tom did the shopping today and brought home a chicken. He asked me to dress it for Sunday (oh boy).For some reason Tom keeps counting to ten.
SUNDAY: Tom's folks came to dinner. I wanted to serve roast but all I had was hamburger. Suddenly I had a flash of genius. I put the hamburger in the oven and set the controls for roast. It still came out hamburger, much to my disappointment.
GOOD NIGHT DEAR DIARY. This has been a very exciting week. I am eager for tomorrow to come so I can try out a new recipe on Tom. If I can talk Tom into buying a bigger oven, I would like to surprise him with chocolate moose.