Brain Teasers User Profile
M K
short ranking list

| | | |
| --- | --- | --- |
| 65. | Kara Dorsey | 148 |
| 66. | Brent Sterner | 147 |
| 67. | M K | 138 |
| 68. | Squazz Muntbacker | 134 |
| 69. | Preethum Prithviraj | 130 |
last 3 solved tasks
| | |
| --- | --- |
| Film was made in 2007. | |
| If 5a785 - 4b4bb = 16b5c find number abc. Multiple solutions may exist. | |
| What has a tongue that can't speak, eyes that can't see and a soul that can't be saved? | |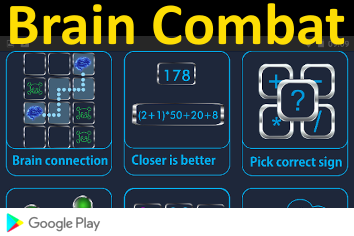 Paolo Orsi
Born 18 Oct 1859; died 9 Nov 1935 at age 76.Italian archaeologist who pioneered in the excavation and research of sites, from the prehistoric to the Byzantine, in Sicily and southern Italy. He was an expert in the pre-Greek Siculan period he named after the Siculi, or Sikels, a native group or groups which were said to have inhabited southern Italy and eastern Sicily. In 1889-93, he undertook excavations in the Pantalica valley, which has five necropoli with thousands of burial chambers hewn in the steep limestone cliffs. He discovered the Neolithic village of Stentinello. In 1911, he uncovered the doric temple at Punta Stilo, and more excavation revealed the layout of some city walls and some houses. The archaeological museum in Sicily, where he was director 1895-1934, was dedicated to him.
Three old men were sitting aro...
Three old men were sitting around talking about who had the worst health problems. The seventy-year-old said, "Have I got a problem. Every morning I get up at 7:30 and have to take a piss, but I have to stand at the toilet for an hour 'cause my pee barely trickles out."
"Heck, that's nothing, " said the eighty year old. "Every morning at 8:30 I have to take a shit, but I have to sit on the can for hours because of my constipation. It's terrible".
The ninety-year-old said, "You guys think you have problems! Every morning at 7:30 I piss like a racehorse, and at 8:30 I shit like a pig. The trouble with me is, I don't wake up till eleven."