Brain Teasers User Profile
James McPherson
short ranking list

| | | |
| --- | --- | --- |
| 409. | Tóthné Kovács Judit | 3 |
| 410. | Mohammad Loghmani | 3 |
| 411. | James McPherson | 3 |
| 412. | Darko Nesovic | 2 |
| 413. | Kristina Ko | 2 |
last 3 solved tasks
| | |
| --- | --- |
| The aim is to place the some numbers from the list (1, 2, 4, 15, 16, 18, 28, 29, 31, 67, 72, 91) into the empty squares and squares marked with A, B an C. Sum of each row and column should be equal. All the numbers of the magic square must be different. Find values for A, B, and C. Solution is A*B*C. | |
| If 6acab - ac10b = b84a0 find number abc. Multiple solutions may exist. | |
| What is the missing number? | |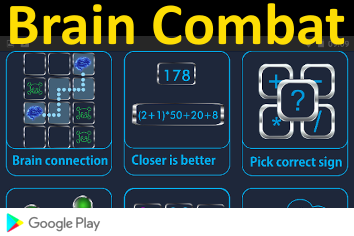 Alfred Elis Törnebohm
Died 21 Apr 1911 at age 72 (born 16 Oct 1838).Swedish geologist and pioneer in the study and analysis of mountain structure. In 1888, he presented the first outlines of his theory of the overthrust of the Caledonian Range (the mountainous region in northwestern Europe extending from the British Isles to western Scandinavia) onto a foreland to the southeast and demonstrated (1896) that the overthrusting applied to the entire mountain range and exceeded 80 miles (130 km). He illustrated his completed description with a map of a 36,000-square-mile (93,000-square-kilometre) area.
A Department Store
A really huge muscular guy with a bad stutter goes to a counter in a department store and asks, "W-w-w-where`s the m-m-m-men`s dep-p-p-partment?"
The clerk behind the counter just looks at him and says nothing.
The man repeats himself: "W-w-w-where`s the m-m-m-men`s dep-p-p-partment?" Again, the clerk doesn`t answer him.
The guy asks several more times: "W-w-w-where`s the m-m-m-men`s dep-p-p-partment?"
And the clerk just seems to ignore him. Finally, the guy is angry and storms off.
The customer who was waiting in line behind the guy asks the clerk, "why wouldn`t you answer that guy's question?"
The clerk answers, "D-d-d-do you th-th-th-think I w-w-w-want to get b-b-b-beat up?!!"