Brain Teasers User Profile
Roxana zavari
short ranking list

| | | |
| --- | --- | --- |
| 9. | Vladimir Krnac | 2755 |
| 10. | Rutu Raj | 2585 |
| 11. | Roxana zavari | 2476 |
| 12. | Jasmina Atarac | 2417 |
| 13. | Snezana Milanovic | 2391 |
last 3 solved tasks
| | |
| --- | --- |
| The computer chose a secret code (sequence of 4 digits from 1 to 6). Your goal is to find that code. Black circles indicate the number of hits on the right spot. White circles indicate the number of hits on the wrong spot. | |
| Find the country and its capital city, using the move of a chess knight. First letter is L. Length of words in solution: 7,6. | |
| Diophantus was a Greek mathematician who lived in the third century. He was one of the first mathematicians to use algebraic symbols. Most of what is known about Diophantus's life comes from an algebraic riddle from around the early sixth century. The riddle states: Diophantus's youth lasted one sixth of his life. He grew a beard after one twelfth more. After one seventh more of his life, he married. 5 years later, he and his wife had a son. The son lived exactly one half as long as his father, and Diophantus died four years after his son. How many years did Diophantus live? | |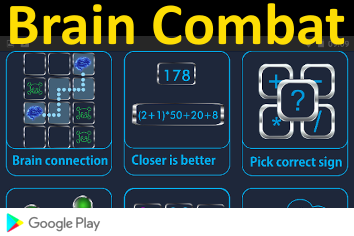 Carl Graebe
Died 19 Jan 1927 at age 85 (born 24 Feb 1841).German organic chemist who, assisted by Carl Liebermann, synthesized (1868) the orange-red dye alizarin, which in the textile industry quickly supplanted the natural source of the dye from the madder plant root. Alizarin (dihydroscyanthraquinone) was recognized by Graebe and Liebermann, as a derivative of anthracene, a hydrocarbon contained in coal-tar. Also in 1868, they elaborated a method for preparing it commercially from anthracene. Upon this, one of the early German dyestuff products, arose rapidly a great chemical industry. Graebe also introduced the chemical terms "ortho," "meta," and "para," well known to organic chemistry students, which indicate the position of groups attached to a benzene ring.
It's raining out there!
A woman was having a daytime affair while her husband was at work. One rainy day she was in bed with her boyfriend when, to her horror, she heard her husband's car pull into the driveway.
'Oh my God - Hurry! Grab your clothes and jump out the window. My husband's home early!'
'I can't jump out the window. It's raining out there!'
'If my husband catches us in here, he'll kill us both!' she replied. 'He's got a hot temper and a gun, so the rain is the least of your problems!'
So the boyfriend scoots out of bed, grabs his clothes and jumps out the window! As he ran down the street in the pouring rain, he quickly discovered he had run right into the middle of the town's annual marathon, so he started running along beside the others, about 300 of them.
Being naked, with his clothes tucked under his arm, he tried to blend in as best he could. After a little while a small group of runners who had been watching him with some curiosity, jogged closer.
Do you always run in the nude?' one asked.
'Oh yes!' he replied, gasping in air. 'It feels so wonderfully free!'
Another runner moved a long side. 'Do you always run carrying your clothes with you under your arm?'
'Oh, yes' our friend answered breathlessly. 'That way I can get dressed right at the end of the run and get in my car to go home!'
Then a third runner cast his eyes a little lower and asked, 'Do you always wear a condom when you run?'
'Nope..just when it's raining.'